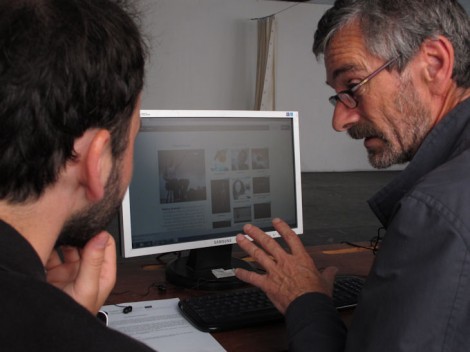 by Rosemary Cisneros, Coventry University
The Europeana Space Dance Pilot travelled to Lisbon, Portugal mid-May, to hold its first usability test for the two applications it has been developing. A two-day session was organized by FCSH-UNL under the coordination of team members Carla Fernandes and João Gouveia but included all members of the Pilot, Sarah Whatley, Alexandru Stan and Rosamaria Kostic Cisneros. Coventry University, IN2 , and FCSH met at the RE.AL Studios, a company led by contemporary choreographer João Fiadeiro, to evaluate the "DanceSpaces" tool and the "DancePro" tool.
"DanceSpaces" focuses on the needs of the general public and dance enthusiasts (e.g dance audience/viewers and tourists, dance learners and educators, those who participate in dance as a social and/or recreational activity, etc.) who want to share and explore content about a particular dance aspect. As such, DanceSpaces targets leisure, teaching and learning at the same time.
"DancePro" is an application developed as a new version of the "Creation Tool" software, which is a video annotator working as a digital notebook in real time for dance professionals during creative and compositional processes. It focuses on the needs of researchers and dance experts (e.g. dance artists, choreographers) who need a set of powerful tools for accessing dance content and creating extensive metadata. It allows different types and modes of annotation of video in real time but also with pre-existing videos.
The two days of testing allowed the developers to gain insight into what its target audience thinks of the two applications using a "think aloud" method. All partners were pleased with the results and gained valuable insight while validating critical assumptions made at the start of the project. There is a real need for such tools and the data supported this claim.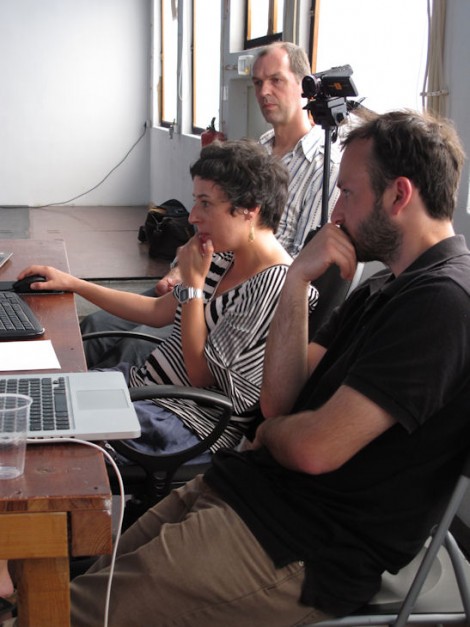 The day was captured by freelance photographer José Ramos and included local choreographers, dancers and members of the general public. Together with João Fiadeiro, other Portuguese choreographers such as Rui Lopes Graça, Ana Trincão and Sylvia Rijmer have had a chance to try the DancePro tool, having offered valuable feedback on additional functionalities they would like to see added to the tool in the future.
Conducting tests is only one part of the project and the usability tests in Lisbon have offered the E-Space Dance Pilot valuable information. The designers are now moving into the implementation of phase of the feedback and look forward to sharing the tools with those Dance Hackathon Participants, scheduled to take place in late Autumn 2015.  ​​