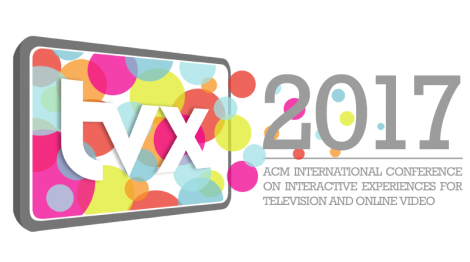 Hosted at Sound and Vision (NISV) location in Hilversum, ACM TVX is the leading international conference for research into online video, TV interaction and user experience. It is a multi-disciplinary conference and we welcome submissions in a broad range of topics.
The call for full and short paper submissions has just been opened:
https://tvx.acm.org/2017/participation/full-and-short-paper-submissions/
In particular, submissions are encouraged that address the different domains in the TV and online media ecosystems, including content production, implementation/deployment, design of novel interaction techniques and devices, new content distribution models, user research, user experience and exploration of interactive experiences for TV and online video.
As the main theme of the conference is 'Alternate Realities', we particularly welcome contributions that look into specific tools, methods and evaluation of experiences related to creating and enabling alternate realities.
Also note the call for Workshop proposals:
https://tvx.acm.org/2017/participation/workshop-proposals/