from Openculture.com.
The Uffizi Gallery in Florence doesn't particularly need an introduction, seeing that it's one of the most widely-visited museums in Italy, the home of great artistic works from the Renaissance. If you pay the Uffizi a visit, you can see Botticelli's The Birth of Venus, Dürer's Adoration of the Magi, Caravaggio's Bacchus, Michelangelo's The Holy Family, and Rembrandt's Self-Portrait as a Young Man.
Or you could do the same by dialing up the Uffizi's Virtual Tour available here. It's essentially a Google Street View tour of the entire museum. It's admittedly a little tedious. But if you have a lot of time and a handy floor plan, you can still immerse yourself in a collection that's been enchanting visitors since the 18th century.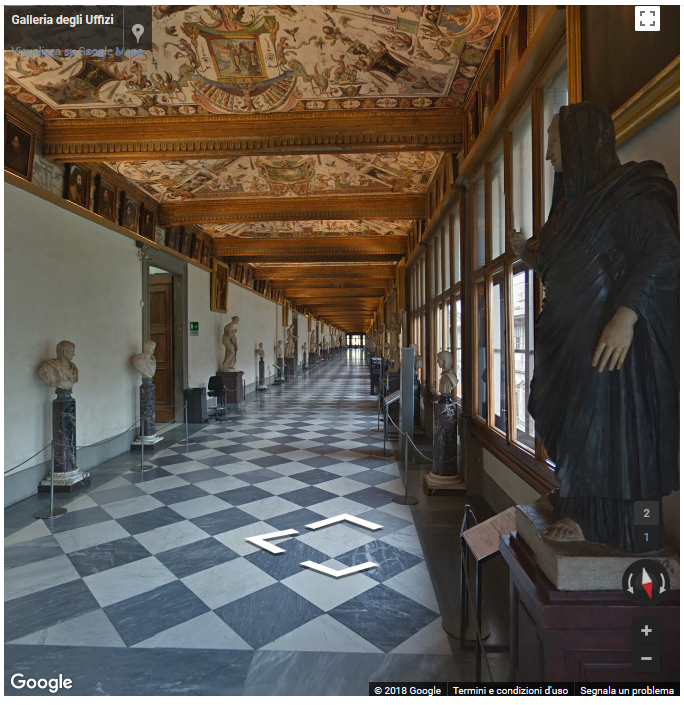 link to Uffizi Gallery website
link to Openculture.org blog