Experience Workshop – Improving long-term digital preservation is the name of the second international workshop organised by the PREFORMA Consortium.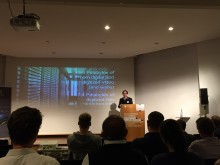 The event, which took place in Berlin on November 23, 2016, aimed at demonstrating the conformance checkers for file-formats developed in the project, involving memory institutions outside the PREFORMA consortium in testing, using and further developing the software, and sharing the experience gained by PREFORMA memory institutions working with developers under R&D service agreements.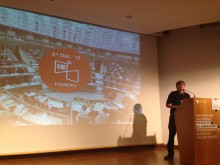 Hosted at the Kulturforum in Berlin, the event featured keynote presentations by international experts in digital preservation on the importance of checking the conformance of the digital files against the standard specifications, use cases and experiments of conformance checking at memory institutions, live demonstrations of the software developed by the three suppliers (the veraPDF consortium, Easy Innova, MediaArea) and an informal networking event where the attendees could share experiences, meet the PREFORMA developers and learn more about the tools.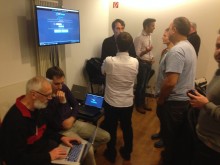 The workshop was co-located with Europeana Space final conference, the third edition of the Networking Session for EC projects in the cultural heritage field and the meeting of the German Working Group on PCP and PPI (Pre-Commercial Procurement and Public Procurement of Innovative solutions).
Read here a very interesting blog posted by Becky McGuinness on the Open Preservation Foundation blog reporting the results of the workshop.
To download the presentations of the workshop visit http://experienceworkshop.preforma-project.eu/programme/.
To view the photogallery visit http://experienceworkshop.preforma-project.eu/photo-gallery/.