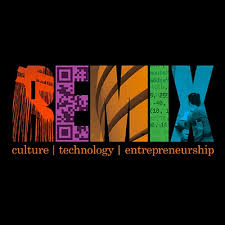 Join creative pioneers from across the globe at REMIX Summit London, 2nd-3rd December 2014. This is the flagship chapter in a series of global summits on Culture, Technology and Entrepreneurship. REMIX Summits are produced in collaboration with worldwide partners Google, Bloomberg & Dubai Design District, and media partners The Guardian, Time Out & The Art Newspaper. The 3rd REMIX Summit London follows sell-out events in Sydney and New York.
REMIX Summits tackle the big ideas shaping the future of the cultural industries and the creative economy. Uniting creative leaders from different sectors including technology, media and arts, they provide a ground-breaking forum for exchanging insights, growing ideas and working together towards common goals.
REMIX Summit London 2014 takes place at Google's incredible Town Hall event space in their London HQ just off Tottenham Court Road.
More information can be found at www.remixsummits.com
Over 50 world class speakers will take to the stage over 2 days, including:
Amit Sood, Director, Cultural Institute, Google // Justine Roberts, Founder & CEO, Mumsnet // Sir Nicholas Kenyon, Managing Director, Barbican Centre // Fergus Linehan, Festival Director, Edinburgh International Festival // Fabien Riggall, Creative Director and Founder of Future Shorts & Secret Cinema // Stuart Trevor, Co-founder, AllSaints & Co-founder, Bolongaro Trevor // Tim Arthur, CEO, Time Out // Michael Morris, Co-Director, Artangel // Ruth Mackenzie CBE, Interim CEO / Launch Director, The Space // Simon Walker, Chief Strategy Officer, Rightster // Chris Wild, Director, Retronaut // Helen Marriage, Director, Artichoke // Chris Michaels, Head of Digital, The British Museum // Maddy Carroll, Campaigns Director, 38 Degrees // Kelly Sawdon, Chief Branding Officer, Ace Hotels // Lindsay Miller, Managing Director, Dubai Design District // Mike Sarna, Director, Programming & Exhibitions, Royal Museums Greenwich & many more…