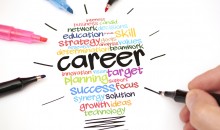 Bangor Law School is home to the Institute for Competition and Procurement Studies (ICPS). Each year they organise a National Procurement Conference in partnership with the Welsh Government. In 2015 the event will take place at the St David's Hotel in Cardiff, Wales.
This event is attended by delegates from no fewer than 25 different countries. The attendees come from the world of business, the public sector, legal practice and academia.  As part of next year's events, on Tuesday 17th March 2015, it will be organised a 'Game Changing Exhibition'. Innovation will be at the heart of the discussions.
PREFORMA project will be represented at the Conference through the Greek Film Centre and Riksarkivet and a poster of PREFORMA will be displayed during the whole Procurement Week.
Download here the Procurement Week 2015 programme brochure.
Download here the 'Game Changing Exhibition and Innovation' event brochure.
More information on the event can be found at the official website.