Emotive is an EU-funded heritage project that aims to use emotional storytelling to dramatically change how we experience heritage sites.
For heritage professionals, the Emotive application will provide a powerful storytelling engine and a set of rich digital media assets that can be used to create detailed characters and narratives featuring archaeological sites or collections of artefacts.
For visitors, Emotive will offer dramatic, emotionally engaging stories that can be experienced while at a cultural site or remotely. Wherever visitors are, they can follow characters, look for clues and explore environments alone or with family and friends.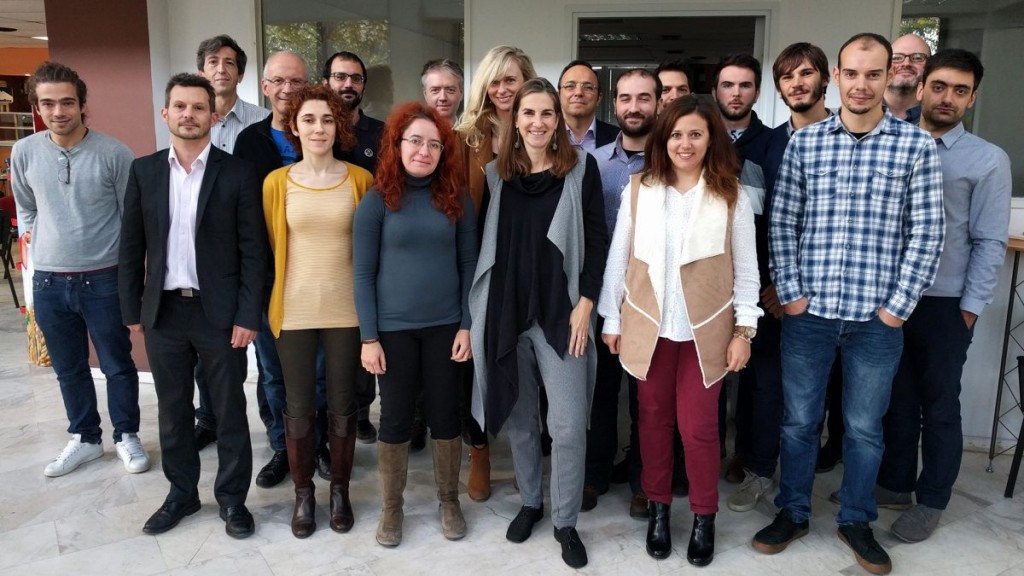 the Emotive team at the kick off in November 2016
From 2016-2019, the Emotive consortium will research, design, develop and evaluate methods and tools that can support the cultural and creative industries in creating narratives which draw on this power of 'emotive storytelling'. The output of this process will be a number of prototype tools and applications for heritage professionals and visitors that produce interactive, personalized, emotionally resonant digital stories for museums and cultural sites.
EMOTIVE has received funding from the Horizon 2020 EU Framework Programme for Research and Innovation under grant agreement n° 727188.
Project Website: http://www.emotiveproject.eu/