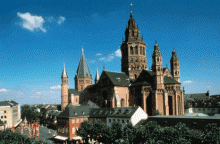 On 7 May 2014 PREFORMA project was presented at the Yearly Assembly of German Museum Association.
The event, organised by the German Museum Association (DMB), brought together IT and documentation professionals in museums as well as representatives of German national projects in the cultural heritage sector.
A presentation of the project was delivered by Stefan Rohde-Enslin from SPK (Stiftung Preussischer Kulturbesitz – Prussian Cultural Heritage Foundation) with the aim to familiarise the audience with the project and raise awareness that files have to be checked before being preserved.
Download here the presentation of PREFORMA.