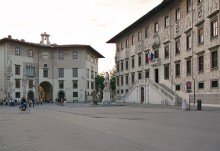 PREFORMA partners met in Pisa on 8-9 October 2015 to discuss the current status of the project and to plan the next steps.
The meeting was hosted by the Scuola Normale Superiore and it was held jointly with the Cloud Forward 2015 Conference organised by the H2020 HOLA CLOUD project and in friendship with the Internet Festival 2015.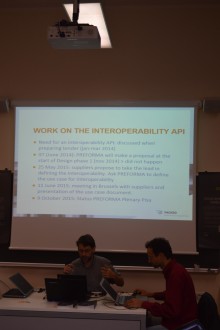 Several topics were discussed by the consortium, among which:
How to address the recommendations made by the EC reviewers during the first review meeting.
How to evaluate the results of the first prototyping phase, which will finish at the end of October 2015.
How to plan the second design phase which will start on November 1st and last 4 months.
How to plan the evaluation phase, which will involve memory institutions inside and outside the PREFORMA consortium who are interested to test the prototypes that are being developed by the suppliers.
How to address the issues related to the interoperability of the different conformance checkers.
The organisation of the Open Source Workshop, to be held in Stockholm on 7 April 2016.
For further information visit the PREFORMA project's website and Open Source Portal.