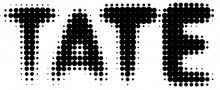 On Saturday 23 July Tate hosted a workshop in London focussing on new tools to support the conservation of digital video, led by Dave Rice and Ashley Blewer.
The workshop focussed on the functionalities existing with the latest versions of MediaInfo and MediaTrace accessed via the command line, and demonstrated the additional user friendly functionality being developed through MediaConch in developing policies for the technical evaluation of files.
Case examples from PERICLES were discussed  as well as tools from the PREFORMA Project. In attendance were expert representatives from the British Museum, the British Film Institute, the Irish Film Institute, the National Archives, Artefactual, LUX, the British Library, BBC, and the PREFORMA Project.
Keep your eyes peeled in future newsletters for a blog about the workshop and the tools discussed, written by one of Tate's Time-based Media Conservation team.
Source: PERICLES Newsletter – July 2016