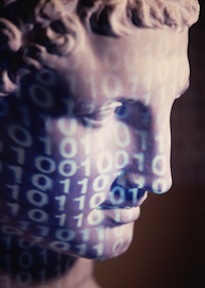 On 28-30 May 2015, in Lleida, the XV Archive Congress of Catalonia is being held, aimed at investigating and developing best practice for digital preservation.
As PREFORMA Project representative, Bert Lemmens from PACKED (Centre of Expertise in Digital Heritage, based in Brussels) is intervening with a speech on "Selecting Formats for Digital Preservation".
Hereafter the event programme.
Programme
Thursday 28 May 2015
09.00h – 10.00h Opening
10.00h – 11.00h Plenary Hall: "What do we talk about in talking of preservation?" by Nancy McGovern
11.00h – 11.30h Coffee break
11.30h – 13.30h Round Table: "Catalan experience of digital preservation" by Maite Muñoz, Raimon Nualart, Karibel Pérez, Raimon Nualart. Moderator: Lluis-Esteve Casellas
13.30h – 15.30h Lunch
15.30h – 16.30h Plenary Hall: "Services and technologies for digital preservation" by José Carlos Ramalho
16.30h – 17.30h Round Table: "How does a digital repository work?" by Miguel Ángel Márdero, Jordi Serrano. Moderator: Miquel Térmens
17.30h – 18.00h Coffee break
18.00h – 19.00h Plenary Hall: "Selecting formats for digital preservation" by Bert Lemmens
19.00h – 20.00h Round Table: "Integration of document management and digital preservation" by Empar Costa, Pepita Raventós, Eva Roca. Moderator: Raimon Nualart
Friday 29 May 2015
09.00h – 10.00h Plenary Hall: "What do we talk about in talking of cloud services?" by Ricard de la Vega
10.00h – 11.00h Plenary Hall: "How to plan digital preservation?" by Barbara Sierman
11.00h – 11.30h Coffee break
11.30h – 13.30h Round Table: "Digital preservation as a service (SaaS: Software as a Service)" by Antonio Guillermo, Pep Lluís de la Rosa, Ramon Ros, Mario Yélamos
13.30h – 15.30h Lunch
15.30h – 16.30h Plenary Hall: "And all that is left out? What do I archive when I say I archive?" by Thomas Risse
16.30h – 17.30h Round Table: "Is it safe to outsource the digital custody?" by Ramón Miralles, Javier Prenafeta, Oriol Torruella. Moderator: Nacho Alamillo
17.30h – 19.00h Coffee break
17.30h – 19.30h Parallel Round Table: "The new ISO 9001:2015: An opportunity for improvement of document management". Activity organised in cooperation with the XV Spanish Documentation Day
17:45h General meeting
Saturday 30 May 2015
09.00h – 10.00h Plenary Hall: "Digital archives in a networked world" by Luís Antonio Castrillo, Aránzanzu Lafuente
10.00h – 11.00h Plenary Hall: "Impact of the new state legislation" by Nacho Alamillo
11.00h – 11.30h Coffee break
11.30h – 13.00h Round table: Public policies of digital preservation by Enric Cobo, Miquel Estapé, Eugènia Serra, Ingrid Gómez. Moderator: Jordi Serra
13.00h – 13.30h Closing

For further info visit the event website (Catalan language)