The first international conference of RICHES project took place in Pisa on 4-5 December 2014. The whole event was organized by Promoter, communication manager of RICHES and of PREFORMA, in the aristocratic venue of Palazzo Lanfranchi, a patrician palace on the riverbanks of Arno river, that hosts the collection of the Museum of Graphics of the city.
PREFORMA poster and roll-up banner ware displayed in the poster session of the event and booklets were distributed to the over 100 attendees of the conference.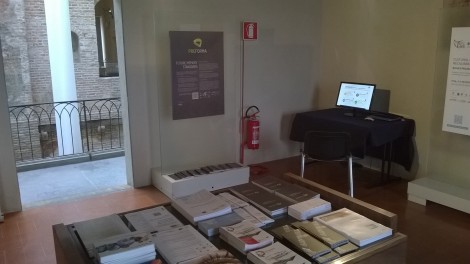 The posters are also showcased in the Digital Exhibition web page associated to the Conference.
For further information about the event visit the RICHES blog.