The Stiftung Preussischer Kulturbesitz (SPK) is one of the key partners of Europeana Space in the sector of Cultural Institutions. SPK is active member of the Museums Pilot, and will host the E-Space final conference in Berlin at the end of the project in 2017.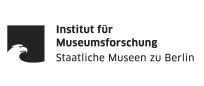 SPK is a Foundation, is one of the world's major cultural organisations. The Staatliche Museen zu Berlin (National Museums in Berlin), the Staatsbibliothek zu Berlin (State Library), the Geheimes Staatsarchiv (Secret State Archives), the Ibero-Amerikanisches-
Institut (Ibero-American Institute) and the Staatliches Institut für Musikforschung (State Institute for Music Research), all with their origins in the collections and archives of the State of Prussia, are linked to form a close network for cultural transmission.
SPK is also very active in dissemination and international cooperation.
On 2-5 February 2015 took place the NEMO First International Learning Exchange at German Museum Association (GMA) in Berlin, and during the session Annual Museums Statistics in Germany and European Museum Statistics were discussed projects of SPK with E-Space as an example.
Another important event SPK participated in was the Annual Meeting of the German Museum Association at Ruhr Museum at the world heritage site Zeche Zollverein, Essen, on 3-6 May 2015.

More recently, on 18th June 2015 SPK participated in a meeting with official national polish museum institute (Nimoz) at Institute for Museum Research (IfM) in Berlin with exchange of recent project activities of SPK, of course including E-Space as outstanding example. Dissemination about the project was also done at National meeting of German regional Museum Associations, Ethnology Museum (EM) in Berlin, 25th June 2015.
Finally, students of Digital Curation from the Johns Hopkins University of America were invited to learn about the SPK and they were introduced to the SPK activities especially to its participation in EU projects with E-Space as example. The study visit took place on 19 June at Institute for Museum Research (IfM) in Berlin.