by Sarah Wassermann, SPK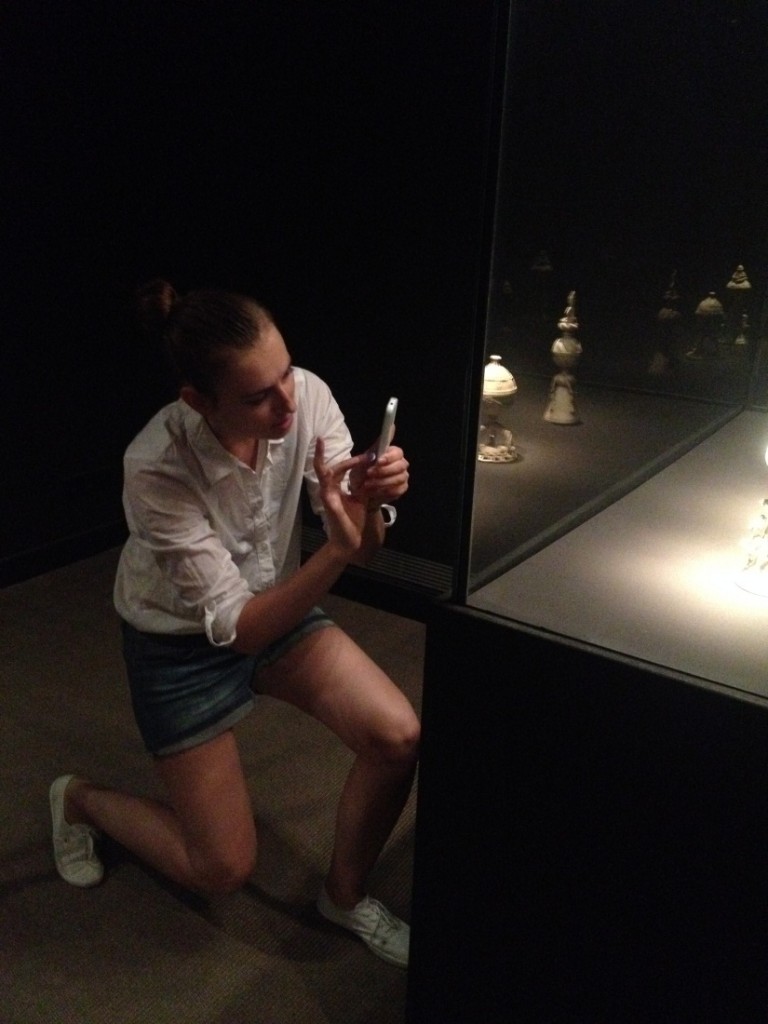 On 22nd July 2015, the Institute for Museum Research – Stiftung Preußischer Kulturbesitz (SPK) went to the Museum of European Cultures and the Ethnological Museum for a very special "photoshoot" with quiet but very interesting models. Both museums are participating in the Museums Pilot by providing data of objects from their permanent exhibition to create the Blinkster mobile App.
As the database for the App is being finalized, SPK went to the exhibitions to take pictures of more than 100 objects. A number of sample photos for each object are needed for Blinkster's image recognition. SPK and its participating museums are looking forward to the resulting App and the testing with its visitors.