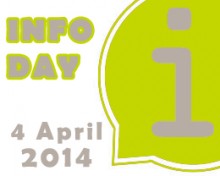 On April 4th, 2014 PREFORMA project will organise an Information Day in Brussels to present the call for tender that will be launched as part of the Pre-Commercial Procurement.
Participation is open to everybody who is interested to participate to the call and to become a PREFORMA supplier but will be subject to registration. Registration is limited to a maximum of 50 participants and it will be open until Friday 28th March 2014, 6 pm CET.
The PREFORMA Information Day will be available also via webcast to allow people who cannot attend physically to follow the event remotely and the video of the event will be published online.
DATE AND VENUE
April 4th, 2014
Koninklijk Instituut voor het Kunstpatrimonium (KIK-IRPA), Jubelpark 1 Parc du cinquantenaire, B-1000 Brussels (Belgium).
How to get there: http://www.kikirpa.be/EN/42/372/Contact.htm
AGENDA
09,00 Welcome coffee
09,20 Welcome messages (Christina Ceulemans, Erik Buelinckx, KIK-IRPA)
09,30 Introduction to PREFORMA (B. Justrell, RA)
10,00 Presentation of the tender (B. Lemmens, PACKED)
10,30 Website, guidelines and help desk (A. Fresa, PROMOTER)
11,00 Coffee break
11,30 The design phase (P. Pharow, Fraunhofer)
11,50 The testing environment (N. Ferro, UNIPD)
12,10 The open source projects (B. Lundell, HS)
12,30 Questions and answers
13,00 Lunch break
14,00 Networking session and bilateral meetings. Participants are invited to share their ideas; representatives of PREFORMA will be available for bilateral meetings.
15,30 End of the meeting
REGISTRATION
Deadline: Friday 28th March 2014, 6 pm CET
WEBCAST AND VIDEO

Click here to connect to the streaming of the event.
The event will be registered and the video will be published online.
More details on the Call for Tender can be found at http://www.preforma-project.eu/tender.html.
For more information on PREFORMA activities and to join PREFORMA community please visit the official website www.preforma-project.eu.