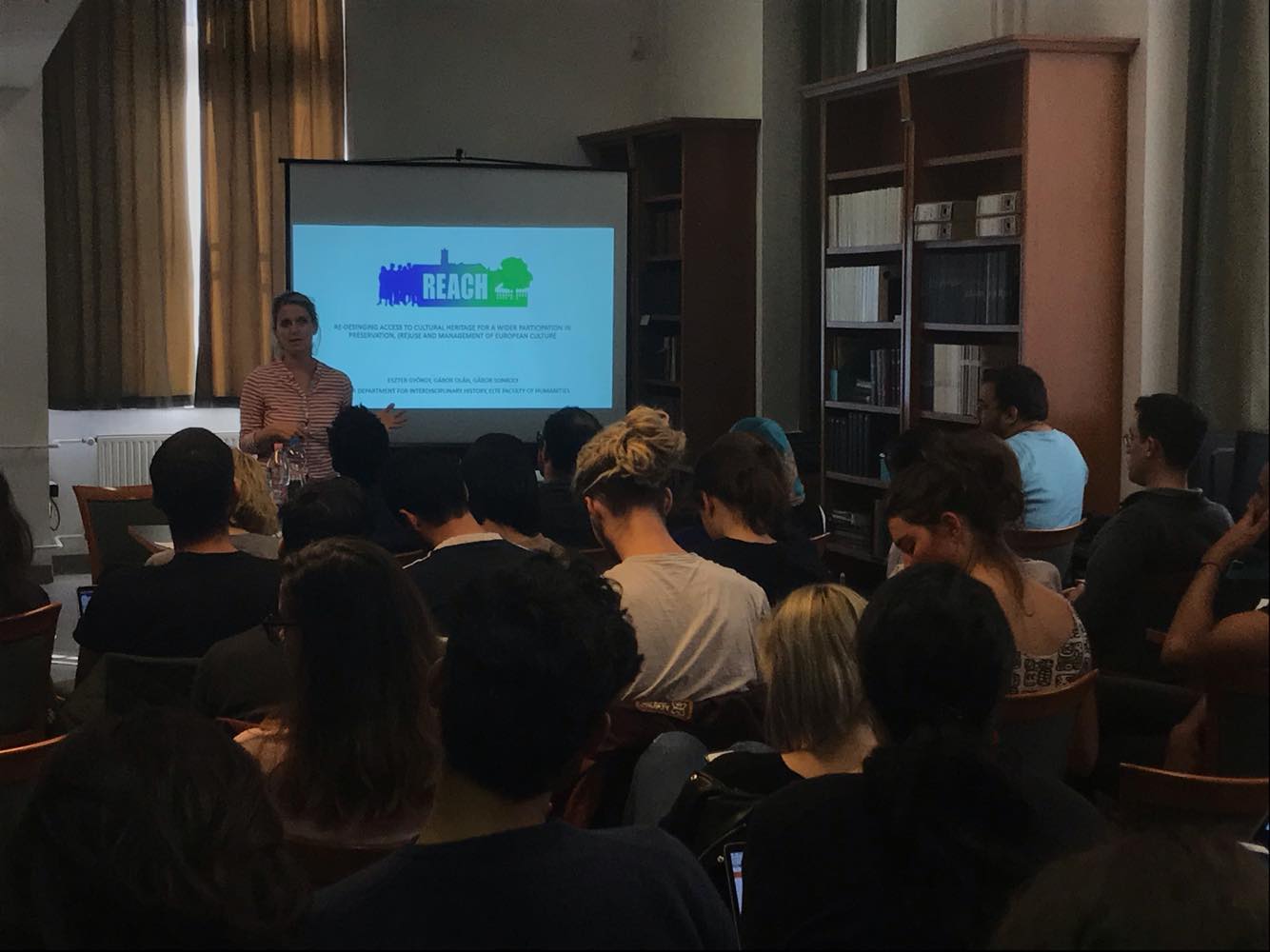 TEMA+ European Territories Heritage and Development Erasmus Mundus Joint Master Degree programme, lunched a full day agenda of workshops, conferences, visits and debate on the theme of cultural heritage.
The event  was organized by ELTE in cooperation with CEU (Central European University) Cultural Heritage Department and it was addressed to all the academic community with a humanity background aiming to spread the knowledge and promote the active participation of researchers and students on this subject.
Non-academic partner organizations, institutions and individuals of Cultural Heritage sector have been invited  to share their knowledge and experiences for providing a better understanding of practical problems and show how a graduate student in Cultural Heritage can use the scholarship on the field.
In this general content, Dr. Eszter György and Gábor Oláh from ELTE University presented the REACH social platform as a key tool and instrument to trigger the debate on how participatory approaches can contribute to develop a common horizon of understanding in which way they are expected to contribute to a deeper engagement of civil society in the research and establishment of innovation processes in the CH sector.
Full programme and details on the intense week.