The second Faro Convention research-action workshop "Cross-fertilization roads between Heritage and Participatory Citizenship" took place in Huelva (Spain) the 3-4 December.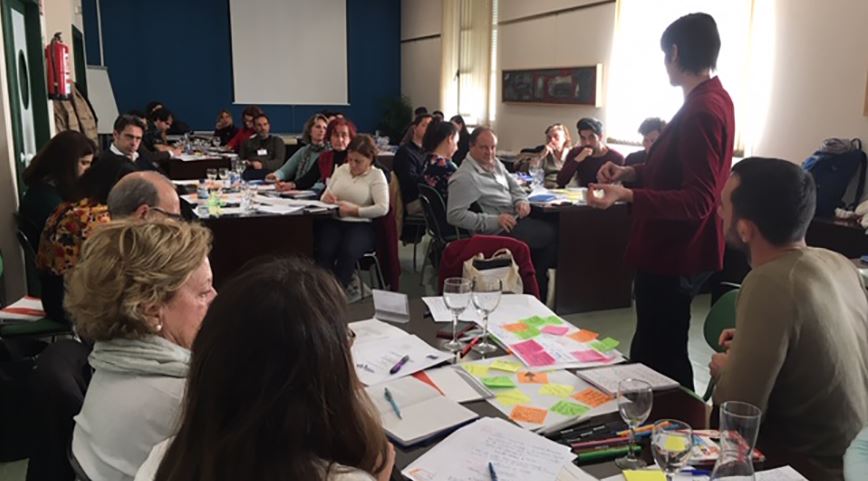 It focused on the actual organization of  "heritage communities" to both manage such enlarged "cultural heritage" and participate effectively in its governance. Involving both civil society (heritage communities) and academia (Universities), it discussed the various governance models and practices most adapted in achieving Faro Convention values and principals, taking into account the various specific contexts.
Dr. Gábor Oláh research assistant at Eötvös Loránd University (ELTE) presented REACH project at the workshop and hosted the world café table on social cohesion and integration.
Programme and information here.
The Faro Convention on the Value of Cultural Heritage for Society (2005) has been ratified by 17 member states of the Council of Europe and signed by 6. It is a powerful, innovative and democratic tool for facing complex social and cultural challenges. Likewise, the Faro Convention Action Plan is designed to translate the Faro Convention principles into practice through an active learning platform (the Faro Convention Network) to build on good practices and to generate dynamic dialogue among practitioners, facilitators and heritage stakeholders.