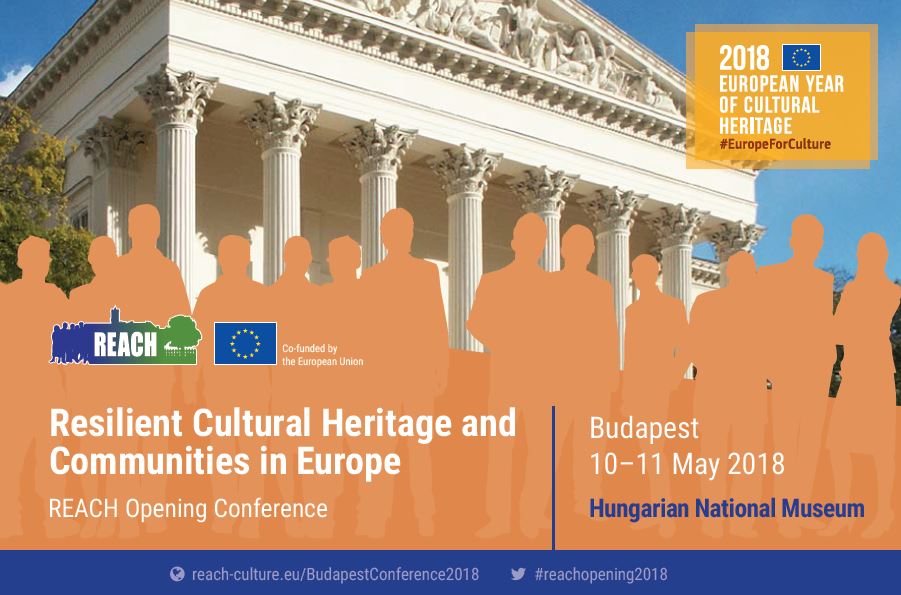 The opening conference of the REACH project will be held the 10th and 11th of May 2018 in Budapest organized by ELTE University, Eötvös Loránd Tudomanyegyetem and kindly hosted by the Hungarian National Museum.
A poster/video session will be opened during the event; it will be dedicated to innovative and creative projects on the theme of resilient communities and social participation, in order to show the results obtained in establishing a participatory and resilient cultural environment.
We are looking for Cultural Heritage projects that involve resilient communities and social participation from Europe and around the world.
Projects and Proposals will be selected by REACH's Conference Committee. Special consideration will be given to ensure that a variety of topics, geographical and cultural ranges will be represented.
Visit the Call for Posters page for submission guidelines and selection criteria and complete the application form by 15 March 10 April 2018.
ATTENTION: deadline Call for Posters/video postponed through April 10 2018.
FOR FURTHER INFORMATION
For the REACH project: www.reach-culture.eu
For the REACH Opening Conference: reach-culture.eu/budapestconference2018