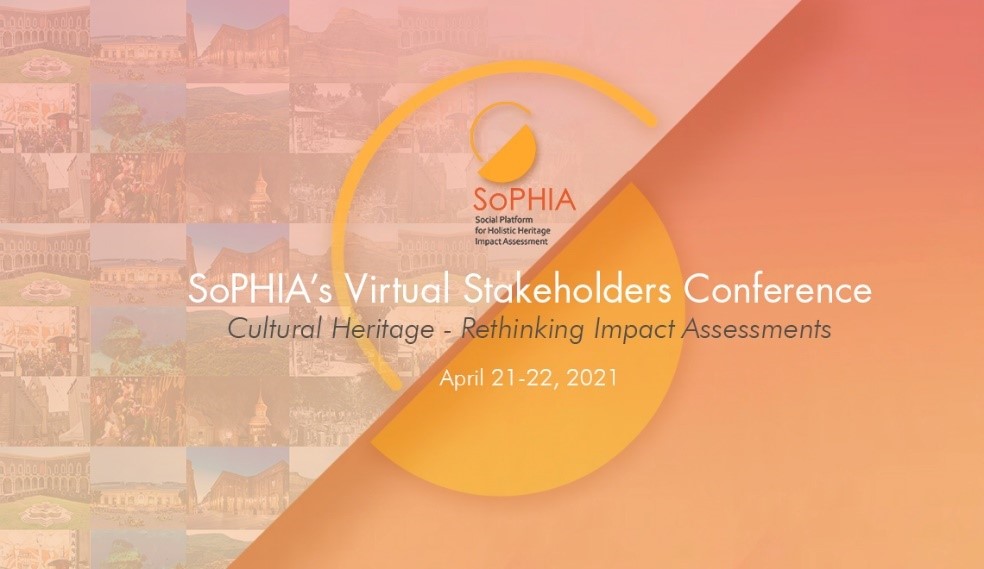 The proceedings of the SoPHIA Stakeholders' Virtual Conference: Cultural Heritage – Rethinking Impact Assessments, held last April 21 and 22, have been released. The Conference gathered over 240 participants from 50 countries, mainly from Europe but also from beyond.
The aim of the Conference was to collectively reflect on pressing issues for cultural heritage that have proven to be relevant to the twelve cases of interventions analysed in the framework of the SoPHIA project when testing its impact assessment draft model.
During the first day, representatives from the case studies and invited guests discussed with the audience main challenges and opportunities that have been encountered.
In the framework of Panel 3 "Public Spaces and Cultural Heritage" Prof Gabor Sonkoly from Eötvös Loránd University (Hungary) left a contribution based on the investigation carried out within the UNCHARTED project.
The session faced how to assess social capital, the access to larger cultural area,  how negotiation processes can be initiated, the response to different demands and the inclusion of varying perspectives in impact assessments.
The inputs gathered through this collective reflection will be considered towards the completion of the CH impact assessment model and to feed further discussions for the policy briefs, recommendations and guidelines that will be submitted to the European Commission.
Read more…
Proceedings
Previous Posts…