EUscreen.eu is giving the editorial control over the collection of unique 60 000 items to its users by hosting an open competition that will run from February 12, 12:00 CET to February 24, 12:00 CET.
EUscreen is the best practice network for Europe's audiovisual heritage that actively promotes  awareness of audiovisual heritage in various domains, including education, research, media production and towards the general public. Its unique collection on Europe's television heritage is made accessible on Europeana.eu and EUscreen.eu. EUscreen's editorial team is constantly creating new and interesting collections to highlight rich European heritage. Today more than 60,000 exquisite items are accessible on the EUscreen portal to pick from, representing 22 European broadcasters and archives.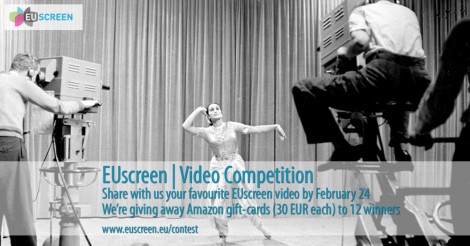 To celebrate the achievement, EUscreen is announcing a Competition for its community to find out which EUscreen videos they like the best. Interested participants are invited to go to Competition Page at www.euscreen.eu/contest and send in their suggestion, together with a short text explaining why their video should be chosen.
12 favourite suggestions will be rewarded by Amazon gift-cards (30 EUR each)  and will be showcased in the next EUscreen Video Collection, to be published on blog.eusreen.eu.
Criteria for entry:
Participant must be aged 18 or over to enter the Competition.
Participant may submit only one Submission of a favourite video enriched by a justification of his/her choice (no shorter than 20 words in English)
The deadline for submission is 12.00 CET on Wednesday, February 24, 2016.
Participant must agree to the terms and conditions before entering.
xxx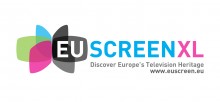 About EUscreen:
EUscreen is a dynamic and expanding network. Its aim is to improve the online presence of and engagement with audiovisual archival collections across Europe. It invites broadcast and audiovisual archives from Europe to work together with academic and technical partners to create public access to thousands of film clips, television programmes and supporting information. EUscreenXL aligns audiovisual collections by connecting them to Europeana's online collection, which consist of millions of digitised materials from Europe's museums, libraries and archives. The network was established in 2006 and is now made up of 31 partners and 13 associate partners from 22 European countries. More: www.euscreen.eu.
Contact for media:Maria DrabczykEUscreenXL Communications Leadmaria.drabczyk[at]nina.gov.pl

contest[at]euscreen.eu