Screen City is a biennal event dedicated to presenting the moving image in public space, and its program combines installations, screenings, art walks, an online exhibition and audio-visual program, talks and panels. It explores the relation between the moving image, sound and architecture and presents artistic formats that seek to expand the borders of cinematic experience. The Biennial is organized in Stavanger, Norway, in close collaboration with local and international art institutions and organizations. The Biennial presents a new platform that works to explore uses of the moving image in contemporary artistic practice. For the 2017 Biennial edition titled Migrating Stories, Stavanger harbor – its architectonic position in the landscape and its surroundings – was an important focus for production and presentations of the art. The Biennial presented moving image artworks from a broad range of international artists in dialogue and conjunction with the urban sphere and context in the city of Stavanger.
More photos, documentation and video:
http://2017.screencitybiennial.org/documentation/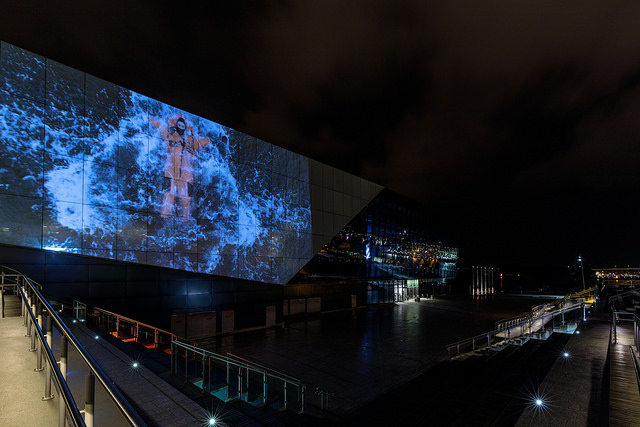 Screen City is produced by Art Republic – Norway. Art Republic is a platform dedicated to digital art & public space. Inspired by the encounters between art and new technology, and the contemporary expression constantly being born through this meeting point. Art Republic consults, curates and produce projects that seek new approaches towards expanded cinematic experiences. Art Republic empowers research & projects dedicated to the creation of new exhibition & distribution models for the moving image, and enforcing the line of art-tech entrepreneurship.