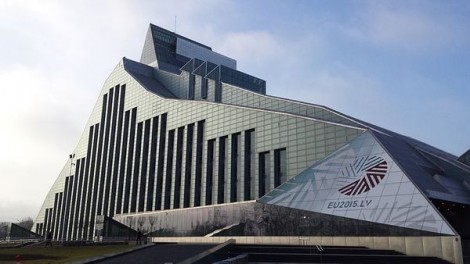 The magnificent National Library of Latvia in Riga hosted this two-day event on 8-9 November 2016: this year the focus of the conversations was on topics like Europeana and the cultural commons, developments of our Network Association and Europeana's impact across European digital cultural heritage.
The Europeana Network Association AGM is always a brilliant chance to get together with like-minded friends and colleagues, and catch up on developments in the sector.

The electoral campaign for Europeana Members Council was also launched some weeks ago and voting is started.
Learn more here: http://pro.europeana.eu/event/europeana-network-association-agm-2016