Photoconsortium and KU Leuven, in collaboration with Europeana, the European digital library, in the framework of the Europeana Migration project, organized a Collection Day and photographic exhibition hosted by the Museo della Grafica in Pisa.
We all have objects, photographs and tales that tell stories of where we've come from and what's shaped our lives.
As with other Collection Days, in Pisa an interview room with digitization station was set up: citizens and museum visitors were invited to share their stories about travels and migration, to share the common research of new horizons, accompained by objects like photographs, letters, postcards or recipes, which represent a bridge between their past and the presence.
During all day about 20 testimonials have been collected which will soon appear online at migration.europeana.eu.
In the late afternoon, the official opening of the photo exhibition "Thousands are Sailing" celebrated the Europeana Migration collection and marked a great day for photographic heritage and citizens participation.
20 portraits – some formal and posed, some casual or inconspicuously snapped – represent equally as many stories of people who once left their homeland to go settle abroad.
The exhibition includes images from important archives and museums from all over Europe. It will be on show until 11th November.
An apertif and good time concluded the evening in Pisa.
To conclude the initiative, on Sunday the 14th, in occasion of the "Families at Museums" national day, the Museo della Grafica arranged a special event  dedicated to children and parents: a guided visit to the "Thousands are Sailing" exhibition and a creative laboratory  were set up, giving to families the opportunity to participate and reflect upon what it means to "follow your dream".
More on the 12th October: http://www.photoconsortium.net/happy-stories-from-pisa-collection-day-europeana-migration/
FB Event: https://www.facebook.com/events/238852503456635/
About Thousands are Sailing: http://www.photoconsortium.net/thousands-are-sailing-photograhic-exhibition-in-pisa-12-oct-11-nov-2018/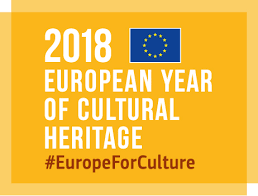 More information: