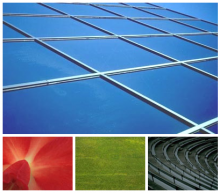 Frederik Temmermans and Peter Schelkens of iMINDS participated in the 67 JPEG meeting held in Strasbourg, France, in October 2014.
That was a perfect occasion to raise awareness of Europeana Space project towards a Scientific Community (composed both of higher education and research representatives) and Industry representatives which are JPEG members.
Europeana Space was presented during an ad hoc meeting of the JPEG's Standardization committee, focused on Innovation; the presentation was well received and opened discussions among the participants, representing many countries from Europe and beyond (Belgium, France, Swiss, Italy, Japan, Germany, South-Korea, Spain, Portugal, USA and others).  The event attracted interest and also provided potential inputs useful to IPR workshop, (photography) hackatons and standardization initiatives that might impact the project. The brand new booklet of the project was also distributed to the present audience.
iMINDS' presentation (PDF, 7 Mb)