Europeana Creative Culture Jam is the final showcase event of Europeana Creative, a groundbreaking project that explores ways for creative industries to connect with cultural heritage. Culture Jam will mix inspiring keynote talks with lively discussion on topics ranging from copyright to co-creation and from living labs to business models.
Everyone with a creative, practical or strategic interest in open data, cultural heritage or digital culture is invited to join Culture Jam at the Austrian National Library.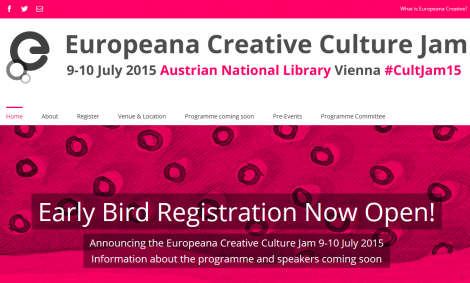 Official website of the event with any information: http://www.europeanacreativeculturejam.eu/
Europeana Space will actively participate in this great happening, and several of its members have joined the event's Advisory Board; the project will be showcased with a presentation and an exhibition of the Europeana TV pilot.