In the framework of the REACH Opening Conference "Resilient Cultural Heritage and Communities in Europe", Europeana will hold a parallel event in which all attendees and citizens are invited to contribute by sharing their family's stories on travels, migrations, origins and help to tell the story of Europe and the people who live here. The Collection Day in Budapest is organised by the Hungarian National Archives in partnership with the REACH project, as part of the Europeana Migration events series.


Everyone is encouraged to bring an object: from photographs to letters, postcards, recipes etc.
These objects and their stories will be digitized and published online in the dedicated website Europeana Migration, helping to paint a bigger picture of European migration movements over the last few centuries and enriching the Cultural Heritage of Europe.  They will be recorded for posterity and made available for all to discover and use for education, research, inspiration and pleasure.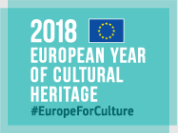 The Europeana Collection Day is perfectly aligned with the main target of REACH Project, which is the promotion and support of any kind of participatory approach in culture and cultural heritage; therefore, this initiative is more than welcome to enrich the opening conference and a prominent participation is hoped by all those interested to share on line the European cultural Heritage.
Find out more about:
Europeana Collection Days at https://pro.europeana.eu/post/europeana-migration-collection-days-launched
REACH Opening conference: http://reach-culture.eu/budapestconference2018