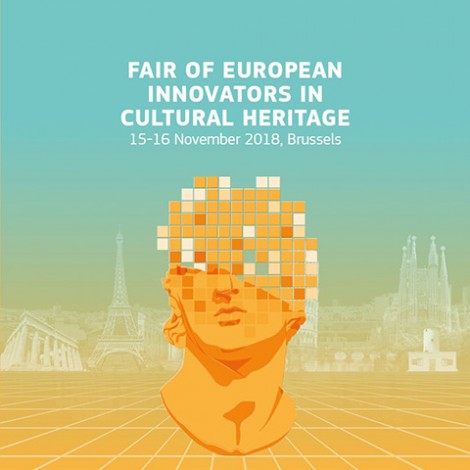 The Fair is a wonderful occasion to see how the EU is promoting research & innovation in cultural heritage, fostering creativity and new connections across countries. The event will build on the results of the 'Heritage and Innovation' conference and will focus on the next steps and contributions to the EU Action Plan on Cultural Heritage.
We will showcase the latest innovations in cultural heritage, discussing why they are developed and how they can benefit both the society and the market. We will promote stronger ties between R&I, policies and arts. Our aim is to contribute to an open cultural heritage innovation ecosystem in Europe and beyond.
Participants will have the opportunity to join the 'Community of Innovators in Cultural Heritage' and its platform to engage with innovation providers, users and investors.
Essential questions are driving the event:
Who are the innovators and 'change-makers' in the cultural heritage domain?
What do they need in order to work better?
How to promote an open innovation ecosystem on cultural heritage?
Where is innovation produced?
We will discuss with researchers, innovation providers, policy makers, representatives from cultural institutions, start-ups and incubators, business companies, creatives, pioneers from technology and economics, European institutions representatives.
An exciting programme of plenary and breakout sessions all along the two-days, including inspirational talks, round tables, pitches from innovators, Horizon 2020 projects' clustering and a B2B corner. We will launch the 'Community of Innovators in Cultural Heritage' and its platform. Artists will be performing during the event.
Participants will find an exhibition showcasing around 40 breakthrough innovations developed by EU funded R&I projects in the fields of tangible, intangible and digital cultural heritage. Innovations include advanced technologies, IT products, systems and services.