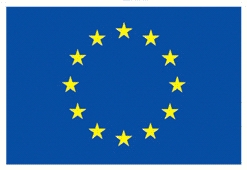 The European Commission, Directorate General for Research and Innovation, unit B6 Reflective Societies, in cooperation with the FLASH-IT project kindly organises the workshop "Bridge over troubled waters? The link between European historical heritage and the future of European integration" being held in Rome, on the 17th of October 2014.
The Horizon 2020 Research Framework Programme provides funding for research that aims "to contribute to an understanding of Europe's intellectual basis, its history and the many European and non- European influences, as an inspiration for our lives today". The research domain is located under the "reflective societies" part of Societal Challenge 6: Europe in a changing world – Inclusive, innovative and reflective societies.
The workshop on "reflective societies" revolves around the problematic of the interconnectedness of the past, present and the future in the current European societies.  It initiates a discussion about the potential meaning of "reflective societies" as societal challenge for current European societies in general and for setting the European research agenda under Horizon 2020 in particular.
The workshop brings together specialists of history, cultural heritage and identity studies (fields that cover a large and intimately related part of the research area under "reflective societies" as defined by the H2020 Research Framework Programme) and policy makers and managers from the European Commission and national funding bodies.
In the workshop's afternoon session, RICHES Coordinator Prof. Neil Forbes of Coventry University will chair the Round Table on Cultural Heritage, discussing the topics and aims of the project.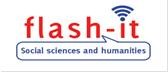 The results of the workshop will contribute to define future research topics on European history, heritage and identities that will respond to the needs of contemporary European societies and that will reinvigorate the link between interpretations of the past and the willingness to share common European objectives.
For the programme of the event and the registration, please visit this link 


RICHES on Twitter: #richesEU
RICHES on YouTube: www.youtube.com/richesEU