MEMOLA project (MEditerranean Mountainous LAndscapes) is an interdisciplinary approach to cultural landscapes of Mediterranean mountainous areas, taking as a central axis the historical study of two natural resources essential to generate agro-systems: water and soil. During October 2015, CeRPHAAL (MEMOLA partner), in collaboration with the municipality of Përmet, students from "University of "Aleksandër Xhuvani", Elbasan, and volunteers  from the Vlahos community of the Valley, constructed an historical Vlahos dwelling, locally known as Kalidhe or Kalive.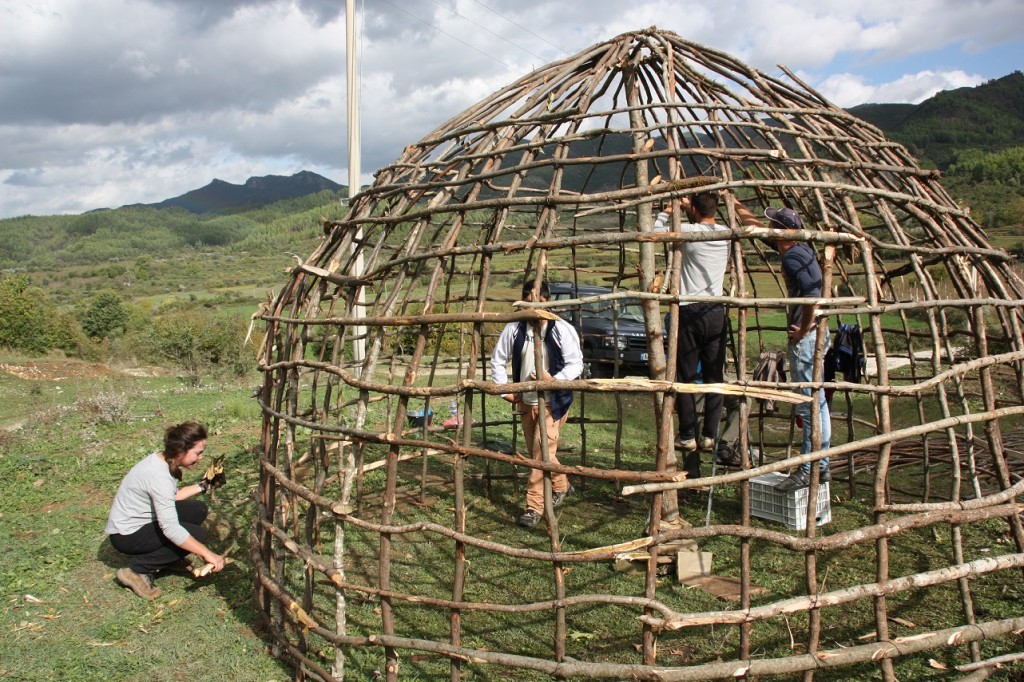 The main scope of the activity was to materialize and reify the construction memory of these historical dwelling, which have been in use in the area until the 60's of the last century. Its construction was important as it enabled to transmit to the new generations many of the forgotten historical knowledge's and wisdoms, regarding the traditions, customs and ways of life of this community, which is an integral part of the history of the Upper Vjosa Valley.
In addition, the construction is an experiment in the field of archaeology, which attempts to generate constructions elements and features from residential or service structures of the Early Medieval Period identified in the region.