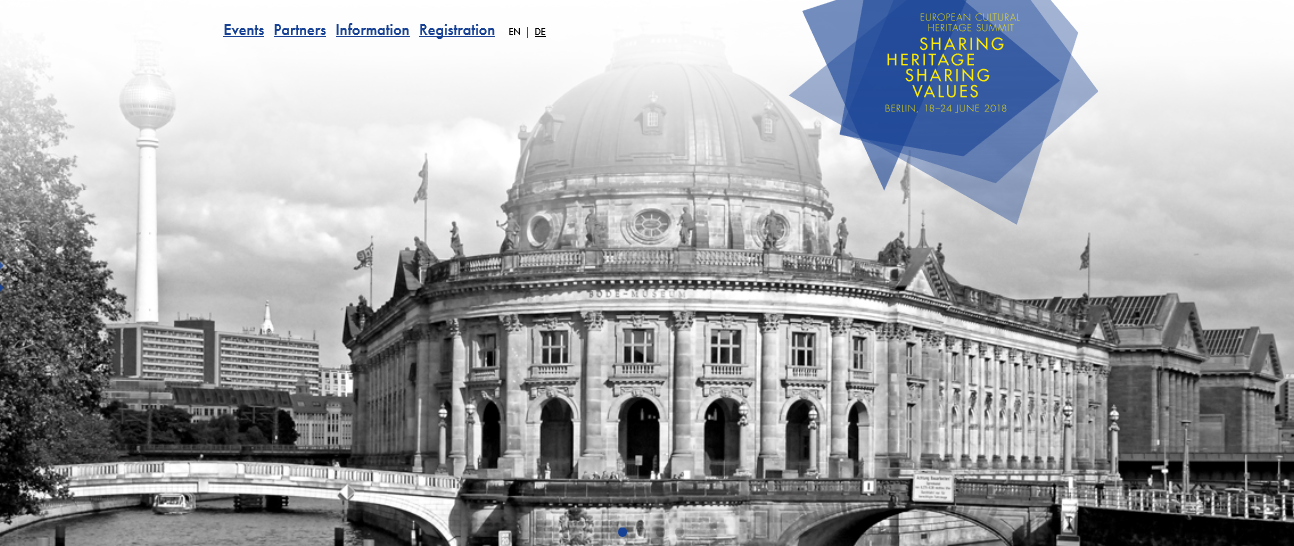 In the framework of the European Cultural Heritage Summit, the REACH Project was presented at two conferences:
20 June, ROCK session "Cultural Heritage connects!". An event dedicated to ROCK (Regeneration and Optimisation of Cultural Heritage in creative and Knowledge cities), an European-funded project led by the city of Bologna, involving 10 large European cities, universities, cities' network and private partners. Themes explored included:
– From tangible to intangible heritage;
– Cultural heritage communities;
– Relations between cultural heritage and sustainability.
REACH Project was introduced by Dr. Antonella Fresa, Network Coordinator.
21 June,"Visions for Cultural Heritage and Digital Platforms"Conference.
In the awareness that digital applications play a more and more important role in cultural and scientific scopes, the event introduced factual data and cooperation platforms: one for 3-D, AV, AR and one for participatory approaches to cultural heritage. The theme was tackled at European, national and regional levels.
The conference involved a wide range of experts in digitization and cultural heritage, coming from Universities,  public and private Organizations throughout Europe: the final debate and outcomes  were included in a Manifesto, together with guidelines for the future.
In this context, Prof. Neil Forbes, from Coventry University and REACH project Coordinator left a contribute on the theme of " Resilient cultural heritage and communities: the REACH platform".
All events included in the rich agenda were focused on conservation and digitization of the European cultural heritage: they took place at different venues in Berlin and Potsdam and they were all public.
More information about "ROCK Session "Cultural Heritage Connects!"
More information about "Visions for Cultural Heritage and Digital Platforms" Conference:
European Cultural Heritage Summit wepage: