AMIA is a nonprofit international association dedicated to the preservation and use of moving image media. AMIA supports public and professional education and fosters cooperation and communication among the individuals and organizations concerned with the acquisition, preservation, description, exhibition, and use of moving image materials.
Programmed by professionals working in the field, the annual AMIA Conference is the largest gathering of motion picture and recorded sound archivists and interested professionals.  More than 550 annual attendees include members and colleagues from around the world.
AMIA 2016 conference offers three parallel session tracks as well as workshops, screenings, receptions and the Vendor Cafe.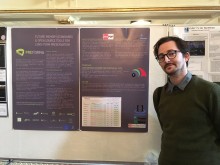 PREFORMA submitted a poster entitled "PREFORMA and MediaConch: Open Source Tools for Long-term Preservation" which aims to give an overview of the three tools that were created to check whether the PDF, TIFF or FFV1/MKV files adhere to their standard specification, with a main focus on the development of the MediaConch tool and CELLAR standardization activity.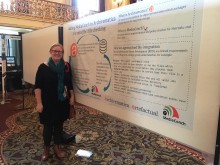 A second poster about the integration between MediaConch (the conformance checker for AV files developed in PREFORMA) and Archivematica was also presented and displayed in the poster session during the Conference.
The goal of the Conference is to present an broadly-based program that speaks to the wide range of attendees with a balance of theory and practice, inviting new ideas and concepts that may stimulate additional interest, involvement and educational benefit.  The conference provides an opportunity for colleagues and those interested in the field to meet, share information and work together. For newcomers to this vibrant, dynamic and committed community, networking with other AMIA members and industry professionals is invaluable for professional development. AMIA conference registration includes participation in all regular sessions and screenings  and some special events.
For more information about AMIA 2016 visit the Conference website.
For more information about AMIA, events and membership, go to www.AMIAnet.org.