The brand new poster of  Europeana Space debuted in the poster session of the International Conference on Information Technologies for Epigraphy and Digital Cultural Heritage in the Ancient World organised by the EAGLE project (Europeana network of Ancient Greek and Latin Epigraphy) on 29-30 September and 1 October 2014.
The poster is also showcased in the Digital Exhibition web page associated to the Conference.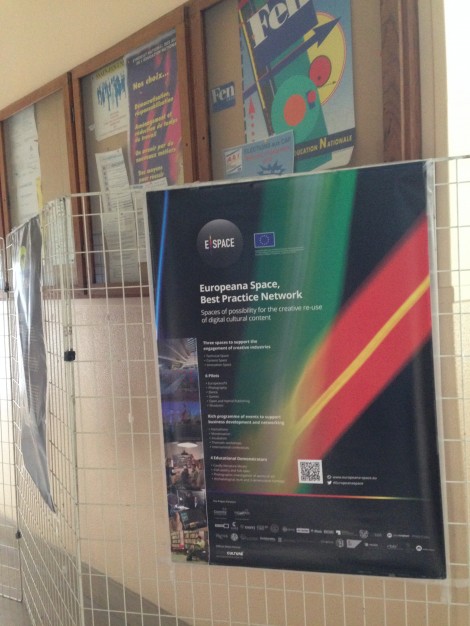 It was an important event on the very specialistic field of digital technologies applied to ancient inscriptions. It saw the participation of over 150 attendees from all Europe and beyond, and offered interesting speeches and presentations related to the topics of Harmonization of Content and Geographical information, Translations and Linked Open Data, Intellectual Property Rights, User Engagement, Cultural Heritage and the Social Web, Digital approaches to cross-disciplinary studies of inscriptions.
The Conference was organised with the support of Collège de France Chaire Religion, institutions et société de la Rome antique and École Normale Supérieure.

For further details about the event please read this article.