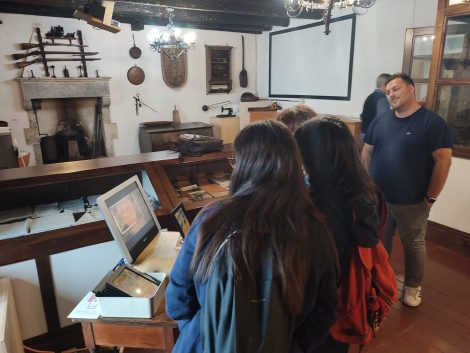 Text and images courtesy of University of Pisa
Inside the San Pellegrino in Alpe Museum, a multimedia installation has been created, to be followed by others, with the aim of enhancing the exhibits and making the visiting experience more immersive and accessible for the user. In fact, through user-selectable audio and video content, it will be possible to delve into the contexts of use of the objects housed in the museum.
The installation consists of a small wooden container structure (the shape and size of which will be developed taking into account the space available inside the museum), a device for audio (speakers) and video (screen) playback, and a reading system designed to scan tags that can simply be 'placed' on top of the structure.
The equipment has an extremely intuitive and immediate use. To accompany the main installation, small 'framed' prints will be added, depicting the rooms of the museum. By placing the small frame on the appropriate holder, the tag player will immediately play an audio-video file of 1-2 minutes in length, related precisely to the theme chosen to be explored.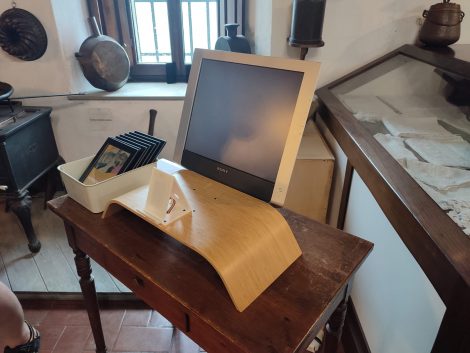 The installation was received with interest and curiosity by the visitors: in fact, both adults and children appreciated the intuitiveness of the instrumentation, without forgetting the informative contribution.
To discover more about the installation, you can download this file (italian language, PDF, 537 KB)