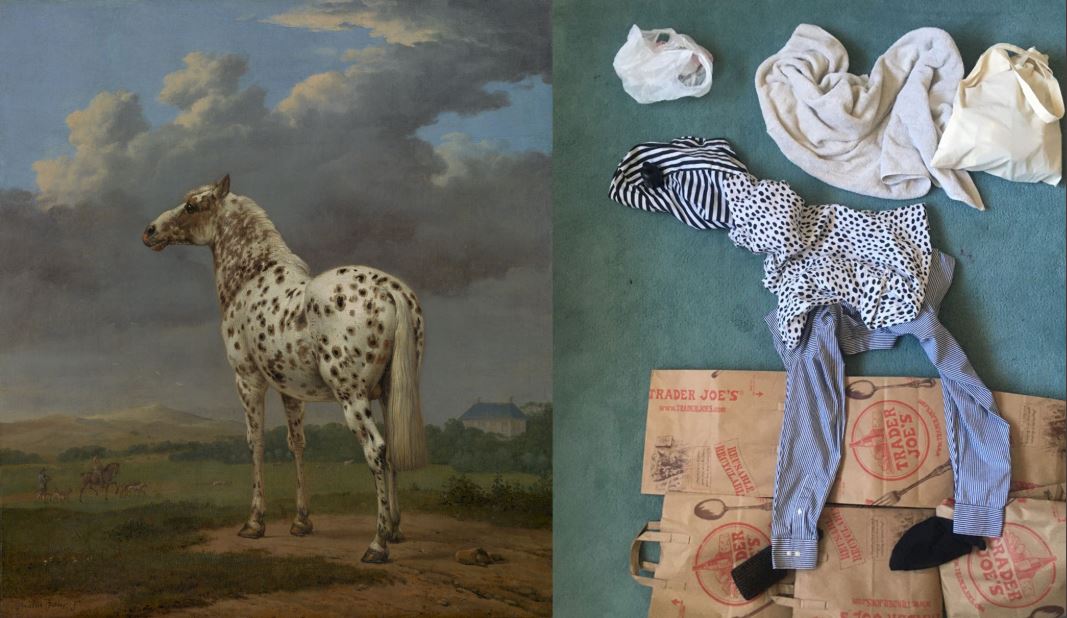 People are not custom to live isolated and confined at home. The forced reclusion due to the Covid-19 pandemic leads to disorientation and discouragement.  In this scenario it is thus even more important  than ever to spread the value of culture and bring people together through art.
The Getty Museum of Los Angeles  is the promoter of an extraordinary initiative for engaging people in art and share creativity.
The  main objective of this challenge is to bring art directly into people's homes by involving them in an game of simulation and visual reproduction.
The rules of the game are few and simple:
– Choose the favorite artwork
– Find three things lying around house ⠀
– Recreate the artwork with those items.
The challenge was lunched the
The 25
th
March and people reaction was amazing: a great amount of  pictures was sent in a very short time and the online collection continue to receive lots of contributions everyday!
This initiative demonstrates how powerful are human imagination and creativity, able to cross borders and to travel among epochs, history and technology.