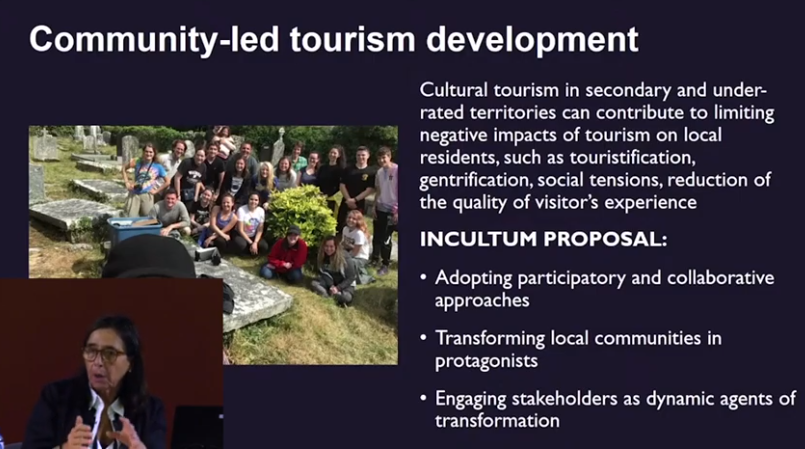 WEAVE – Widen European Access to cultural communities Via Europeana is a Europeana project funded by the CEF Programme of the EU and is part of the INCULTUM network. Focus of the project is on enhancing European access to intangible cultural heritage and the heritage of minority and local cultural communities.
In Girona on 16 September 2022 was organized the final conference "Weaving digital culture: tangible and intangible heritage, cultural communities and the digital transformation".  The overarching theme of the conference was exploring connections between tangible and intangible heritage, cultural communities and the process of digital transformation of cultural heritage organisations.
Antonella Fresa, director at Promoter and leader for dissemination in INCULTUM, participated in the event with a wide keynote speech, entitled "Cultural values, identities, participation and local communities", where she also presented the INCULTUM project and its work to engage communities with their territories and local heritage. This is in facts an example of communities having a active role and a stake with their territorial and heritage promotion, which will have a positive impact on social ties and local ideentity.
Conference details, full video of the event and presentations are available at https://weave-culture.eu/conference/