One of the research areas of INCULTUM project focuses on developing policy recommendations that supports innovative and participative approaches to a community-led and sustainable tourism development in rural or marginal territories.
The activity on policies overall is led by experts from Matej Bel University, with important tasks coordinated by cultural managers and researchers at Bibracte.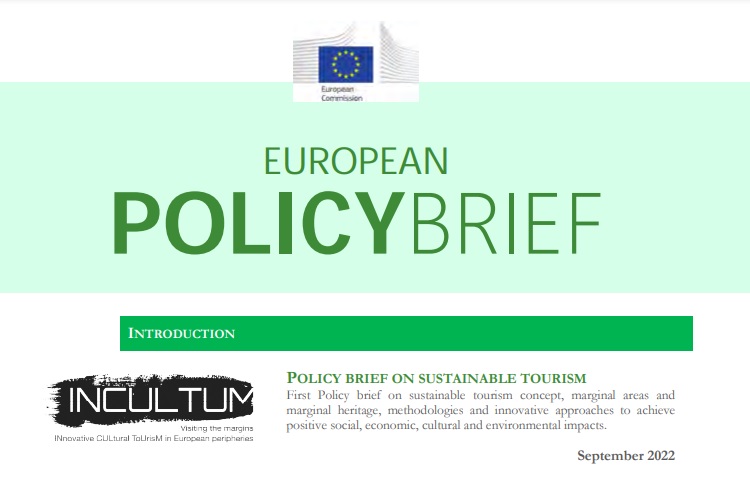 The first Policy Brief was released in September 2022.
This document formulates recommendations for the orientation of future research programmes in the field of cultural tourism, rural heritage management and sustainable development of peripheral territories. It develops a transdisciplinary approach, combining socio-economic analysis and drawing on the achievements of the literature on tourism development and territorial management. It endeavours to articulate the diversity of the
axes explored by the partners and the various aspects of the problem. This version 1 of the policy brief has been produced at the end of the first year of INCULTUM's activity and the consortium members intend to publish a revised version at the end of the project in 2024.
Read the Policy Brief (PDF)