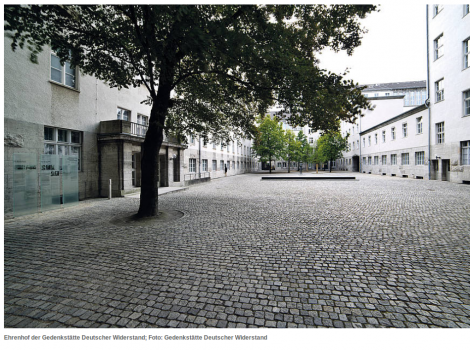 by Beatrix Lehmann, Museumsmedien
On October 29th and 30th the workshop "Presentation and evaluation of the Toolbox" took place in Berlin, at German Resistance Memorial Center.
The memorial is content provider of the Toolbox pilot and hosted the workshop together with E-Space partner and Museums sub pilot leader Museumsmedien. On the first day staff members of different memorials had the possibility to work and test the Toolbox. Day two was reserved for creatives and developers. The participants came from different memorials and small enterprises in Berlin and Brandenburg.
The partners from RBB and SPK attended the workshop and took the chance to inform about their activities in the project. Their participation enlarged the presentation of the E-Space project and supported the discussions concerning the use of data for different purposes.
The workshop's atmosphere of testing, learning and discussing, was very inspiring and gave a lot of input for a further development of the Toolbox, after the project time. A questionnaire that was given to each participant, gives a detailed overview over questions concerning the usability and desirable improvements of the Toolbox.
Many thanks to all the participants!
Caption photos: workshop presentation and evaluation of the Toolbox,
photo: B. Lehmann