On 5 July 2016, prof. Fred Truyen (KU Leuven) presented on Europeana and Europeana Space at the important event Edulearn16 in Barcelona, with a paper "Getting Creative with Europeana: Innovative Strategies & New Tools for Education", co-authored with Clarissa Colangelo, Sofie Taes and Roxanne Wyns.
Building upon the E-Space experience, and taking into account that education has been a main target of the project, with a dedicated portal and a MOOC (to be launched in October 2016), this paper wants to make a stand for the hackathon as an engine for innovation in education, by showing how this concept furthers co-creative learning by establishing a direct relation between idea, product and experience.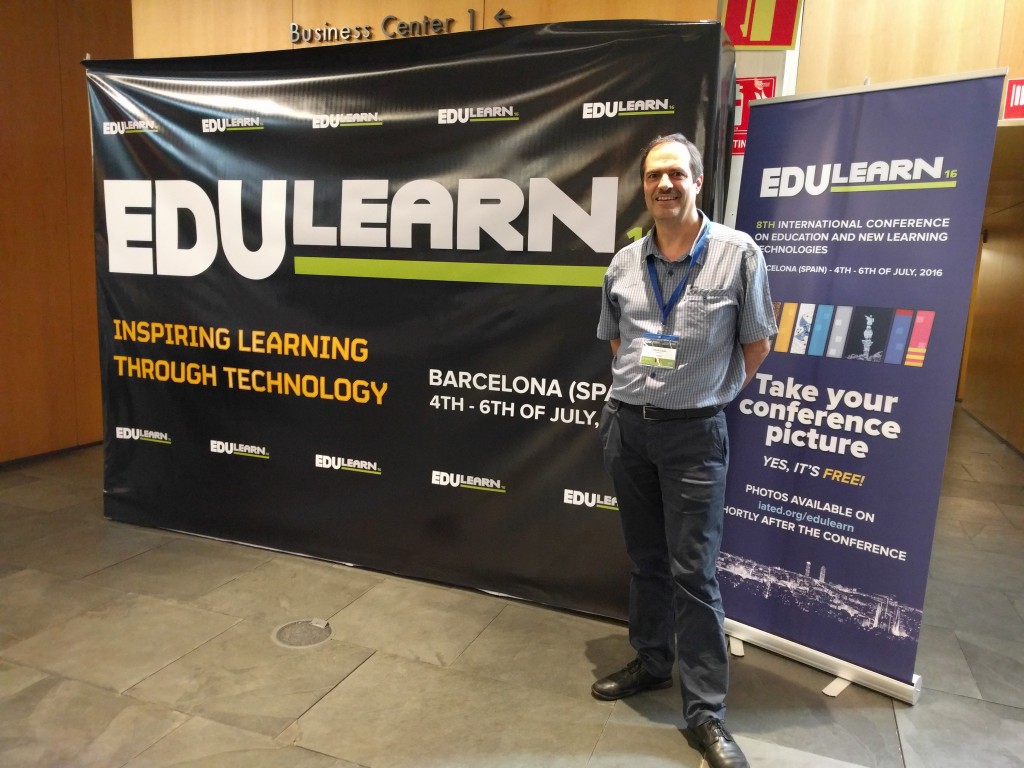 EDULEARN is one of the largest international education conferences for lecturers, researchers, technologists and professionals from the educational sector, that after 8 years has become a reference event with more than 700 experts from 80 countries gathering together to present their projects and share their knowledge on teaching and learning methodologies and educational innovations.
In his presentation, Fred highlighted Europeana content, in particular on photography, and the importance of creative reuse for education. The photography demonstrator developed within the Photography Pilot not only provides access to images, thanks to the WITH API of E-Space Technical Space (that searches a wide range of online repositories (e.g. Europeana, DPLA, DigitalNZ, The British Library, Rijksmuseum), but also enables users to weave the photographs into their own stories, by mixing them up with other content and overlaying a narrative.
Learn more: