2019 marks the 450th anniversary of the death of Pieter Bruegel the Elder, the outstanding painter of the Dutch Renaissance. On the occasion of this anniversary, the Delegation of Flanders, the Art History Museum Vienna and Ars Electronica are showing impressive gigapixel images of his most famous works. In Deep Space 8K, the high-resolution images reveal a host of tiny details that remain hidden from the eye during normal viewing. The pictures presented for the first time by Geert Van der Snickt (AXES Research Group of University of Antwerp) and by Frederik Temmermans (IMEC and Free University of Brussels) will be expertly explained at this Deep Space LIVE. Also present are Professor Manfred Sellink, Curator of the Bruegel Exhibition and Director General of the Museum of Fine Arts in Antwerp, and Stefan Zeisler, Director of Visual Media at the Art History Museum Vienna.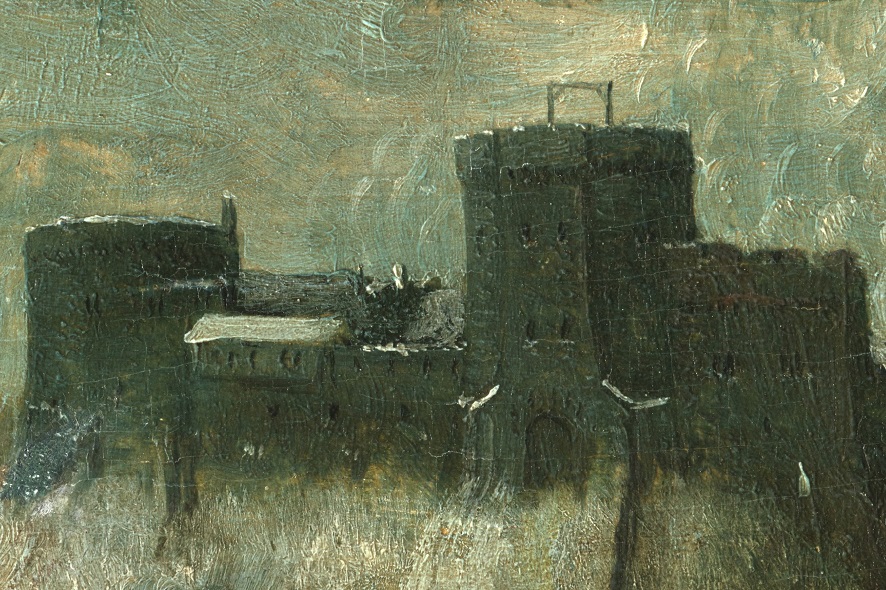 Frederik Temmermans says "There are many little details in the Bruegel paintings that are nearly impossible to spot when looking at the paintings from a typical distance in a museum exhibition. On the Inside Bruegel website on the other hand, you can get so close that you can inspect these details till the level of individual paint strokes. For me, this shows how complementary the website is with visiting the exhibition. If I have to pick one example, I choose the castle in the The Gloomy Day. When you zoom in close, you can see so many little details such as the little windows and snow on the walls. These details are very hard to see in real with the naked eye."
Read more comments by experts Geert Van der Snickt and Frederik Temmermans in this inteview: https://ars.electronica.art/aeblog/en/2018/10/01/deep-space-live-bruegel/
About the Event: https://ars.electronica.art/center/en/inspired-by-bruegel/
Bruegel's works permanently expand the art-historical offer at Deep Space 8K and will also be on view on SAT October 6, 2018 as part of the Long Night of the Museums.
Kindly supported by the Delegation of Flanders and the Kunsthistorisches Museum Vienna