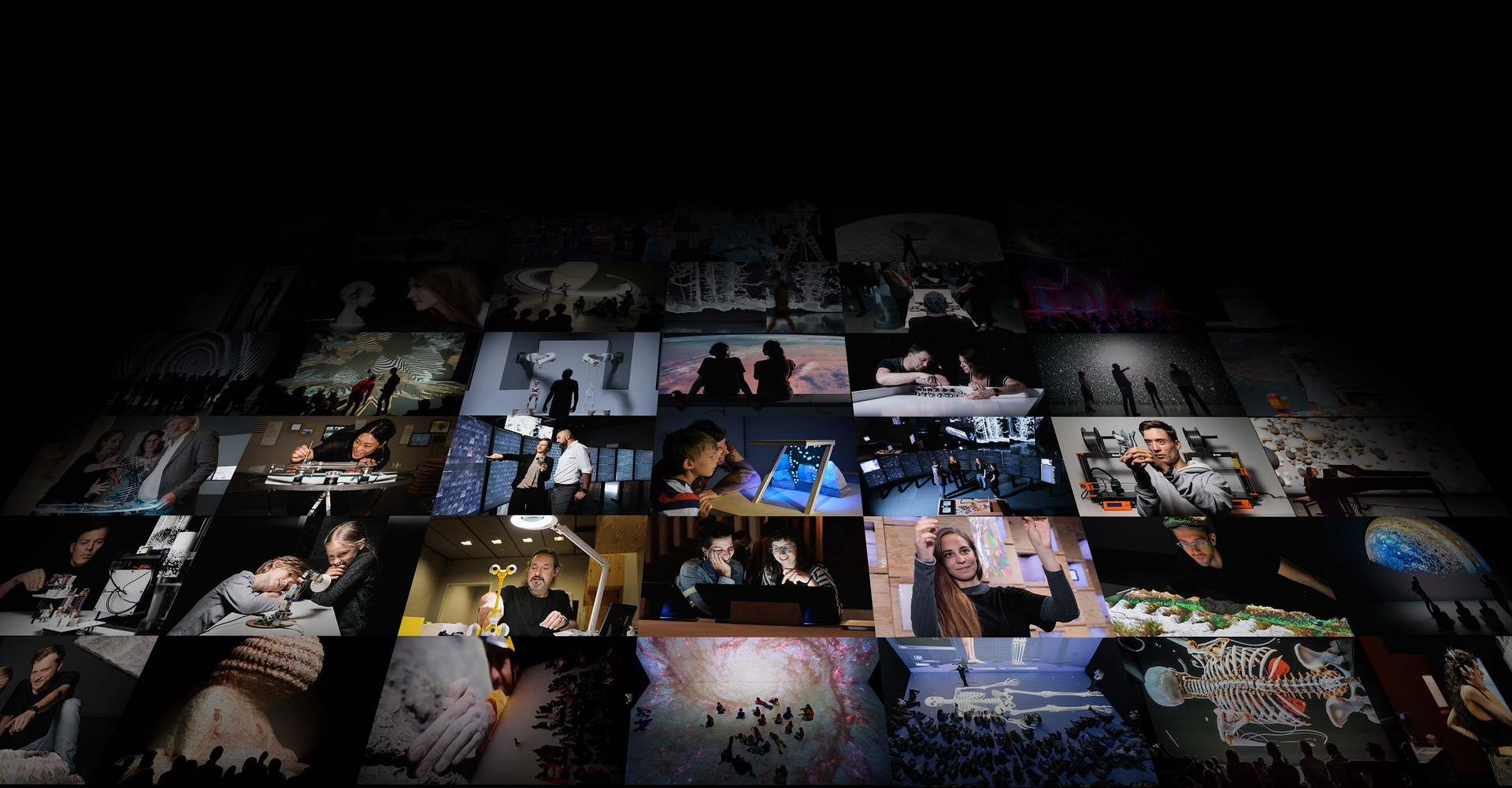 The Ars Electronica Center of Linz (Austria) offers to people a weekly programme for attending at performances, concerts, exhibitions from their homes, just connecting at ars.electronica.art/homedelivery/en.
Objective:
Ars Electronica Home Delivery initiative is not conceived as a substitute of a visit to the museum for the time it  remains closed, but rather as a newly developed approach that aims to permanently open up the Linz-based artistic and scholarly engagement and enlarge its audience. The goal is to create an additional and lasting range of offerings, able to enhance the museum portfolio in the long term, for example, for schools and businesses. In the future, guided tours, presentations, and workshops will not just be held at the Ars Electronica Center in Linz, but also on the web or as hybrid formats, thus making them interesting for an audience beyond Austria's borders.


Challenge:
The use of the web represents a very interesting challenge for the team of the museum: it aim at creating an experience to foster people to actively take part and participate by involving, inspiring and motivating everyone.
Services:
The weekly programme of Ars Electronica Home Delivery includes guided tours of Ars Electronica exhibitions, excursions to the Ars Electronica Labs, visits to the Machine Learning Studio, concerts with real-time visualizations, Deep Space LIVE sessions, workshops with engineers, and talks with artists and scientists from all over the world. None of this is pre-recorded, most of it is interactive, and all of it is going to be LIVE.
People can experience all the Ars Electronica Home Delivery events live at ars.electronica.art/homedelivery and watch them again afterwards here.