In the Content Space created by Europeana Space project are collected guidelines and tools for clearing copyright and find information about the development of business models for the exploitation of digital cultural heritage content.
The Content Space contains information about licensing, rights labelling and associated new technical standards, guidelines on how to identify re-usable content, and legal advice and tools for the lawful re-use of digital content. An explicative video helps understanding the basic context.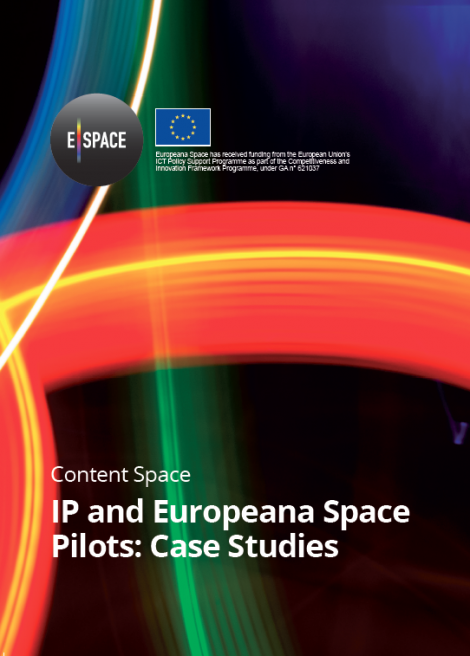 As a final outcome from the Content Space, we are happy to announce the arrival of the IP Case Studies booklet. This contains information regarding intellectual property right within the six Europeana Space Pilots (museums, TV, dance, open and hybrid publishing, photography and games). The booklet contains stories and lessons learnt during the project, the hackathons, the business modelling workshops and the incubation periods.
The booklet is a publication realized and printed in December 2016 with ISBN 9789082636000. It is also available online as a full PDF booklet and the 6 Case Studies are also available individually for download.
The Content Space also includes guidance, tools and resources on openly licensed and public domain materials in the Open Content Exchange Platform.
We would also like to draw your attention to the Online Consulting Kit with a wealth of detailed and professional information that is easily accessible.
Visit the E-Space Content Space: http://www.europeana-space.eu/content-space/
We hope once again that you enjoy the materials and tools we have developed and that you get creative with the amazing cultural heritage that exists all around us!