The AIMSA conference series has provided a biennial forum for the presentation of AI research and development since 1984. The conference, which is held in Bulgaria, covers the full range of topics in Artificial Intelligence and related disciplines and provides an ideal forum for international scientific exchange between Central/Eastern Europe and the rest of the world. AIMSA 2014 is sponsored by ECCAI, the European Coordinating Committee for Artificial Intelligence.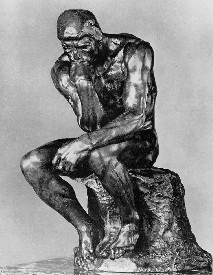 The International Conference will host a very interesting full-day workshop that will address the challenges posed for the semantic analysis and representation cultural heritage by the availability of novel ICT technologies for the multimodal capture and semantic analysis of cultural heritage (including tangible and intangible) as well as 3D technologies for the representation and visualization. The workshop will focus on interdisciplinary research on tangible and intangible on Cultural Heritage, including new technologies for the capturing, digitization, analysis, safeguarding and preservation of Cultural Heritage. These technologies will offer new ways to store, use and experience the content and metadata generated, such as novel applications for research, education and tourism. The workshop is meant to be a forum for interaction of ICT and 3D specialists and experts in Cultural Heritage, featuring presentations on the topic by leading experts and concluded by a panel discussion that should lead to a roadmap of future activities for this challenging area of research.
Topics
In the past years, computer vision, semantic analysis of multimedia and 3D technologies has had far-reaching impact in many different application areas (e.g. media, creative industries, games, to name a few) but also in cultural heritage applications. The handling of 3D data and animations captured from the tangible and intangible cultural heritage poses new challenges but also provides new, exciting and innovative opportunities. The goal of this workshop is to present a selection of recent advances/challenges, focused on cultural heritage. That is why the specific topics covered in the workshop include, but are not limited to:
the potential of 3D digitization
3D metadata
3D internet
lessons from the 3D film industry
3D reconstruction of architectural elements
3D shape analysis for archaeology
3D shape analysis for semantic annotation
physical reconstruction, archiving and harvesting of 3D models
Intended Audience
The workshop seeks to attract specialists in computer vision and 3D technologies and bring them together with experts in semantic analysis of multimedia. It aims to facilitate a dialogue between the two groups and will conclude with a panel discussion to identify future activities. We encourage especially students to participate, as they will have opportunity to see the most recent and advanced and latest developments in Cultural Heritage Research.
Workshop Organizers
Marinos Ioannides
–
Cyprus University of Technology, Limassol, Cyprus,
Marinos.Ioannides@cut.ac.cy
Ewald Quak
–
Institute of Cybernetics at Tallinn University of Technology, Tallinn, Estonia,
Ewald.Quak@cs.ioc.ee
Nikos Grammalidis
–
Information Technologies Institute, Centre for Research and
Technology Hellas, Thessaloniki, Greece, ngramm@iti.gr
Anastasios D. Doulamis
–
National Technical University of Athens, Greece,
adoulam@cs.ntua.gr
Important Dates
Paper submissions due: June 13, 2014
Notification of paper acceptance: June 27 2014
Camera-ready papers due: July 14, 2014
Workshop date: September 10, 2014
Notification of interest: now open, please send e-mails to: Marinos.Ioannides@cut.ac.cy
Proceedings
The papers from the workshop will be published in a special issue of the Journal of Cybernetics and Information Technologies (CIT).
Paper submission details
Papers have to be submitted in PDF format to: Marinos.Ioannides@cut.ac.cy and Ewald.Quak@cs.ioc.ee.
Papers must be written in English, and should not exceed 12 pages with font Times 11pt. For the camera-ready papers, authors are requested to follow the paper formatting style of the Journal of Cybernetics and Information Technologies. Author instructions for the manuscript format can be found at: http://www.cit.iit.bas.bg/cit_inst_authors.html.

Registration: http://www.aimsaconference.org/registration.php
Venue: Golden Sands Resort (18 km north of the city of Varna and 24 km from its airport).
More information here
More information about the Call for Papers here
More information about the  AIMSA 2014 Conference here
More information about the Workshop here

RICHES on Twitter: #richesEU