Urban Layers is an European Project about photography in the public space, whose aims are:
/ bringing contemporary art to a wider audience;
/ promoting photographic research and supporting emerging artists.
The project is funded by Creative Europe – Culture Sub-programme and aims to encourage a broad audience to take part in the cultural development of its territory through an active participation to the use of photography as a form of public and shared art.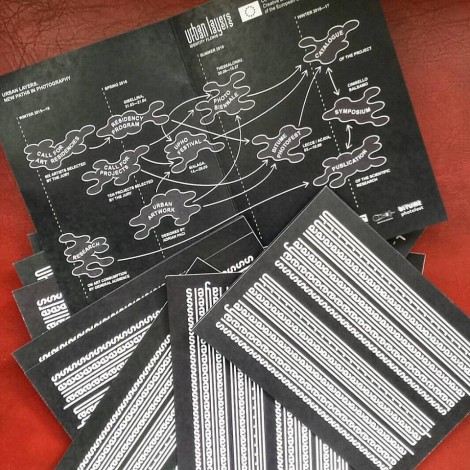 Urban Layers consists of:
a Residency Program in Gibellina (Sicily) for 6 artists selected upon open call;
three Urban Photo–festivals in the cities of Málaga, Thessaloniki, Lecce;
a final conference in Cinisello Balsamo with the publication of the catalogue;
a scientific research on the art consumption by general audience.
The video below offers a visual journey through the Urban Layers Residency Program, with excerpts of interviews to the artists involved. The residencies took place in Gibellina (Sicily) from 31st March to 21st April, 2016:
Each Photo–festival will display:
— an itinerant exhibition composed by the Residency Program's results;
— photographic projects selected upon open call;
— a site–specific installation by internationally renowned artist Adrian Paci.
The Project is promoted by:
Visit website: http://www.urbanlayers.eu/