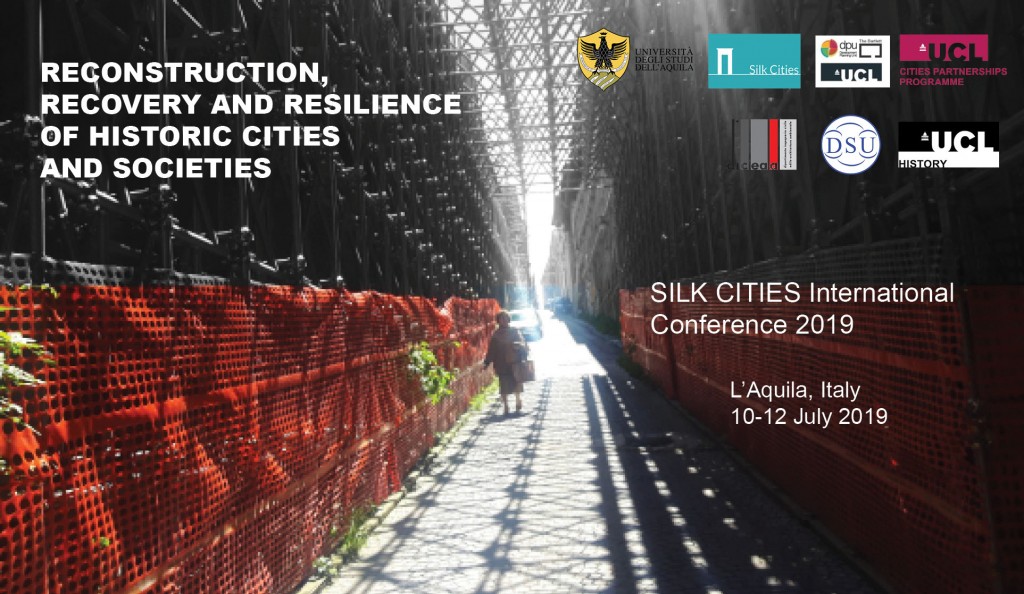 The international Conference  "Reconstruction Recovery and Resilience of Historic Cities and Societies" will take place at L'Aquila from 10 to 12 of July 2019.
It is organized by Silk Cities an independent professional and academic initiative for contextual knowledge exchange, research and advocacy.
In the framework of
Small Town Heritage pilot
action, Paola Branduini and Fabio Carnelli, from
Politecnico of Milan
, associate partner of the REACH project, in collaboration with Mauro Fazio,
MISE
, will present the first findings of the survey from North Italy about the preservation of rural landscapes as a tool for building resilience in the context of small towns.
The main topics of the conference will be:
– Managing reconstruction, heritage and city planning
– City recovery: social, psychological, economic and culrural heritage
– Linking urban resilience and cultural heritage
A special sessions on L'Aquila is planned
Further information: