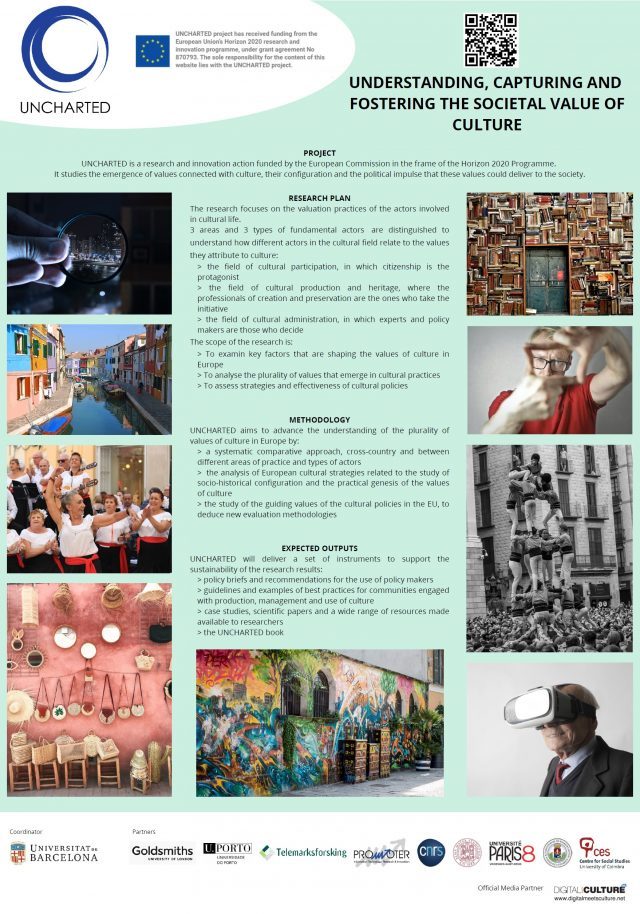 The REACH project had to cancelled their final conference planned for the 4-5 June 2020 in Pisa due to the Covid-19 pandemic. Nevertheless, the REACH Consortium decided to keep alive the call for posters and videos until October 2020 and to publish the contributions received on a dedicated digital gallery that collects contributions from innovative and interesting Cultural Heritage projects that involve resilient communities and social participation from all over Europe.
The REACH project encourages people to engage in culture and cultural heritage in order to foster creativity and innovation and to empower the social values associated with culture. It is a action to build upon participatory experiences with cultural content and to empower cultural heritage a greater, more relevant and even transformative role in the economy, communities, and territories.
The REACH Final Conference would have been the place to be for presenting the UNCHARTED project and launching its key messagge.
For this reason the team behind UNCHARTED produced a special presentation poster to introduce the topics, the research plan, the medology and the expected results of the project.
The poster is now published on the digital poster gallery hosted by the REACH project's website.
UNCHARTED poster
Digital Poster Gallery
Posters and Videos from REACH community