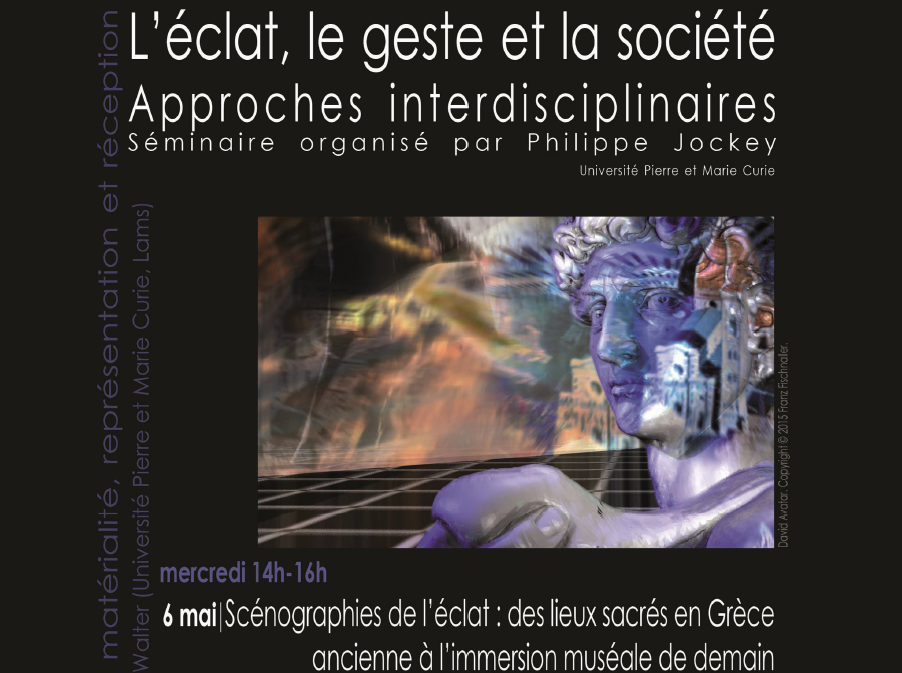 Did ancient statues living in the traditional museums lose their radiance and divine feature?
New technologies, combining 3D imagery and multisensory visitor experience, enable to recreate within an innovative space the ancient splendour of the Greek plastic.
Sophie Montel recognises the Greek sculpture as privileged expression of the ancient piety; Franz Fischnaller, sensory architect, provides grounds for reflection through his practise as one of the most audacious museum experts.
Together they discuss the mutual rapprochement.
Download the event flyer and for more information visit www.vale.paris-sorbonne.fr