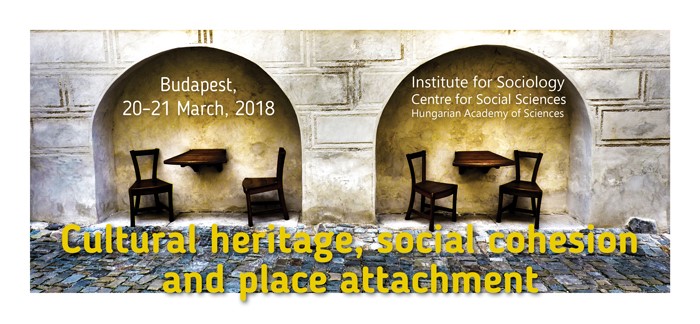 Organized by the Hungarian Academy of Science, Centre for Social Science / Institute of Sociology, an important event took place in Budapest on 20-21 March.
Following the opening talk by Melanie K. Smith (entitled "New Insights into Cultural heritage and Sense of Place using a Cultural Ecosystem Services Framework") the event was organized in various parallel sessions across two days. The main focus of this event was to explore the relationship between cultural heritage (both built/material and intangible/immaterial), social cohesion and place attachment.
REACH project and the pilot on minority heritage was presented by Eszter György and Gábor Oláh (ELTE Eötvös Loránd University) in the Parallel session 10 "Heritage of ethnic and minority groups", chaired by Zsuzsanna Árendás.
The talk "The creation of resilient Roma cultural heritage. The case study of a bottom-up initiative from North-Eastern Hungary" presented the research carried on by ELTE in the framework of REACH project, focused on marginalised minorities and aiming to show how the institutionalisation of their (re)appropriated Cultural Heritage (CH) can result in the economic and social revival of their communities.
Full programme of the event available here