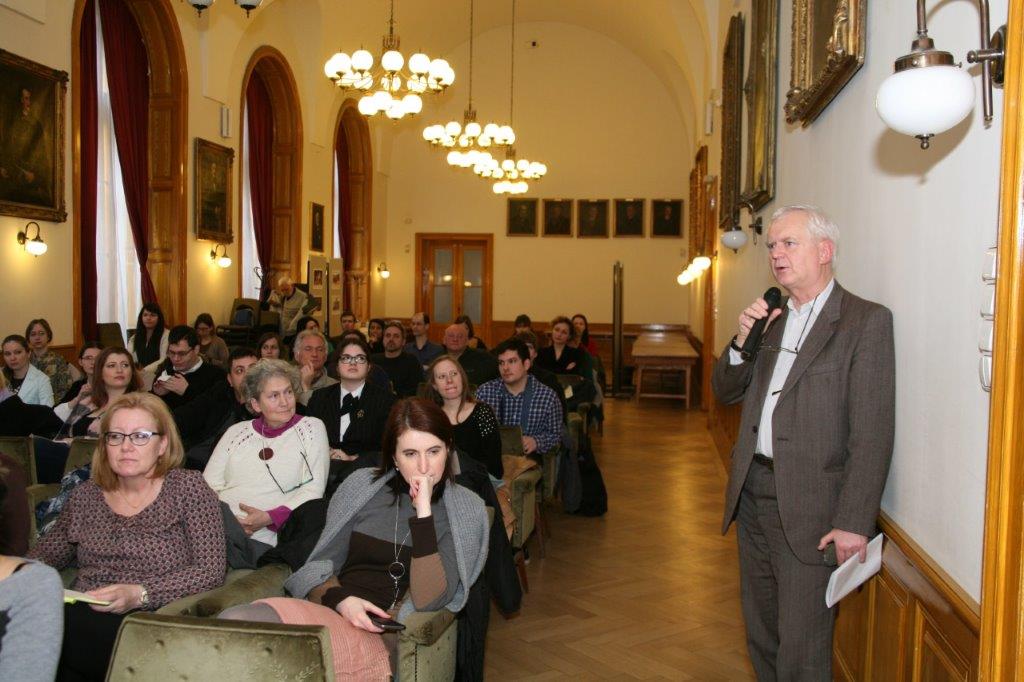 The conference was co-organized by ELTE, Eötvös Loránd University, Faculty of Humanities, together with the students of the Cultural Heritage MA programme of the Atelier department.
The students completed a research during the first semester in three groups: they had been researching the community, the musical and the fine arts heritage of the Roma community in the 8th district.
During the research, they were cooperating with the local REACH partners and other stakeholders (like Glove Factory/Kesztyűgyár, the local Roma minority Self-Government, the Budapest Roma Cultural and Educational Centre (FROKK) and several Roma artists (musicians, painters who are also involved in community building practices).
The conference included two key-note lectures. Péter Szuhay, former director of the Roma collection in the Museum of Ethnography presented a digital repository entitled the Virtual House of Roma Culture. Tibor Sándor, head of Budapest Collection, Metropolitan Ervin Szabó Library, Budapest talked about the Topotéka project of 8th district (http://jozsefvaros.topothek.at/).
The key-note lectures were followed by the three presentations held by the MA students:
1. Adrienn Tóth, Tamás Tüske, Zsófia Vajda and Bianka Vilonya: The role of the individual in Roma community-building
2. Anett Jánosi, Melinda Lovag, Zsófia Szalai, Julianna Szántó and Edina Szathmári: Roma fine-arts through the lens of contemporary artists
Anna Klára Andor, Dóra Nagy, Sára Kónya and Gergely Szabó: From the "Mátyás University" to the Mátyás Pince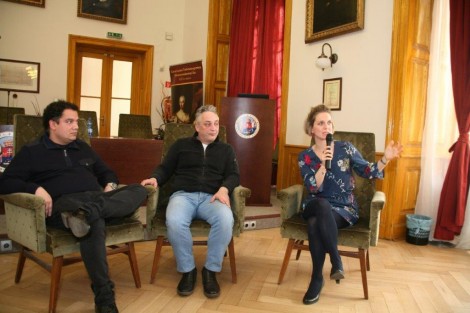 The third section of the conference comprised a round table discussion about the possibilities of institutionalizing Roma heritage, the participants were Eszter György, István Gábor Molnár, president of Roma Minority Self-Government, Újpest; founder and director of Roma Local History Collection, Újpest and Kálmán Káli-Horváth, actor, painter and committee member of the future Cziffra Centre (Roma Cultural Centre, to be opened in the 8th district in 2020)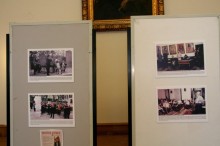 The conference was accompanied by a photo-exhibition. Gyula Nyári's photo document the Roma cultural events that took place in the 8th district over the past two-three decades. Some of the places, institutions depicted on the photos do not exist anymore so the pictures are extremely important in maintaining the collective Roma memory of the district.
The event was very successful, over 50 people attended the conference and besides the university students, a lot of different stakeholders and representatives of other, Roma or non-Roma cultural and educational institutions came (Tom Lantos Institute, CEU, University of Debrecen, etc).
Poster of the event
For more information, articles in Hungarian are available here and here