Two online events are organized by INTERREG Europe in sight of the second call for project proposals. The call will be open from 15 March to 9 June 2023.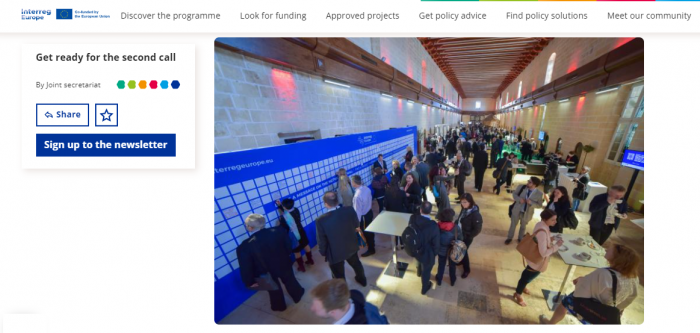 A series of thematic networking events in November and December are organized to share project ideas and kickstart the search for new project partners. The events take place online. Each session will be dedicated to a different topic:
More information: https://www.interregeurope.eu/news-and-events/news/tips-for-pre-call-networking
Save the date for the launch of the second call on 15 March 2023 during 'Europe, let's cooperate! interregional cooperation forum' in Stockholm, Sweden.
In addition to projects, INTERREG services can help find solutions and inspiration for better policies in many other ways too. Join the Policy Learning Platform on 5 December (14:00-15:30 CET) to learn more about the 'Next generation policymakers' and how the Platform's services assist them.