Culture Moves and the Centre for Dance Research (C-DaRE)of Coventry University
have organised a series of events addressed to dance artists and learners interested in finding new way of touristic and community engagement.
The first of these meetings titled "Coffee and Conversation Hour" is planned for next Thursday, 15th November, in Birmingham and aims to make art professionals think about the importance to bring art and dance outdoors for engaging and connecting people.
The second of these illustrated talk will be hold in Coventry on Monday 19th November,
headed by Ms Rosemary Lee,
artist and choreographer,from C-DaRE Coventry university, and it is dedicated to artists and individuals working with cities, communities and dance.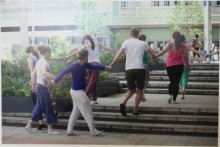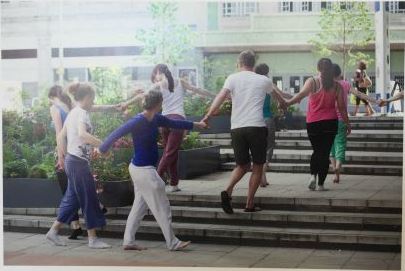 These initiatives are part of the wider goal of the EU-funded research project Culture Moves, which looks at the intersections between dance, cultural heritage, tourism and education, as well as to the eventual development of an online toolkit aiming to provide dance artists and arts professionals access to dance / cultural content, and enable new forms of touristic engagement and educational resources.
All talks are free and open to the public: organisers welcome dance artists, learners, artists with a site-specific practice and invite all those who are interested in these ideas to join the initiatives and add to the conversation.